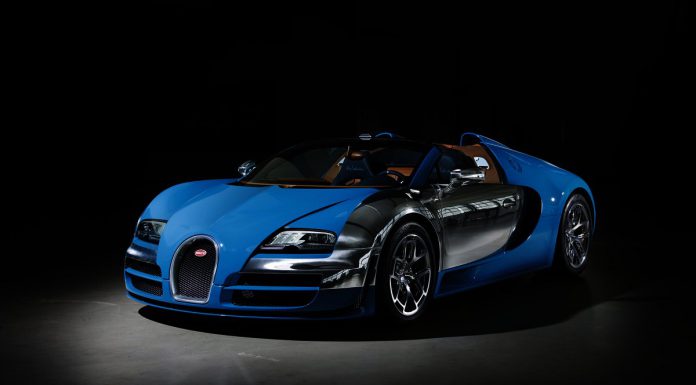 As part of a special program, Bugatti will be premiering the 'Meo Costantini', the third model in the six-part edition of 'Les Légendes de Bugatti' at this years Dubai International Motor Show that opens today. This 'Legend' car, as with all other cars in the series, is based on the Veyron 16.4 Grand Sport Vitesse. The three examples that will be built have been created to pay homage to Meo Costantini.
Costantini was a close friend of the company's founder, Ettore Bugatti and was the head of Bugatti's factory race team for many years as well as being a driver who won the legendary Targa Florio two times in the Bugatti Type 35. The Legend Edition 'Meo Costantini' is priced at a cool €2.09 million, excluding taxes and transportation.
The series of Bugatti Legend cars was launched in August at California's Pebble Beach Concours d'Elegance with the Vitesse 'Jean-Pierre Wimille' a stunning car that was finished in a light and dark shade of blue, complemented with the very intricate Super Sport design wheels. This was followed by the Legend car, 'Jean Bugatti', which was presented at the International Motor Show in Frankfurt, a much more subtle car finished in black. Now, the third Legend Edition, dedicated to Meo Costantini, will be revealed to the public for the first time in Dubai. This car is stunning, the blemish free chrome looks brilliant against the striking blue that makes this car really stand out!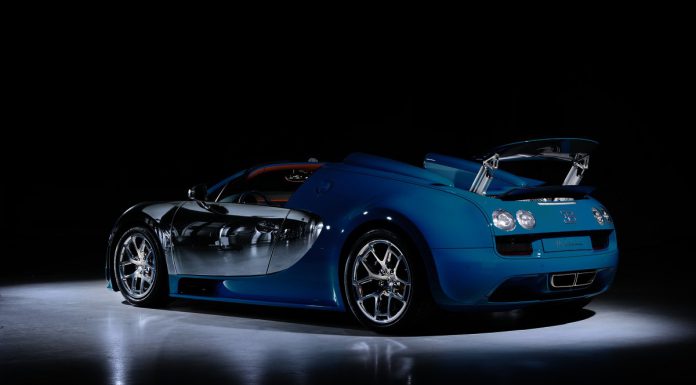 As previously mentioned the car is based on the sublime Bugatti Veyron 16.4 Grand Sport Vitesse. Its 8-liter W16 engine achieves an unparalleled torque of 1,500 Nm from 1,200 hp at 3,000–5,000 rpm, and can accelerate from 0–100 km just in 2.6 seconds. The Vitesse was driven to a top speed of 408.84 km with the roof down in April 2013, making it the fastest production roadster ever built. A staggering achievement indeed!