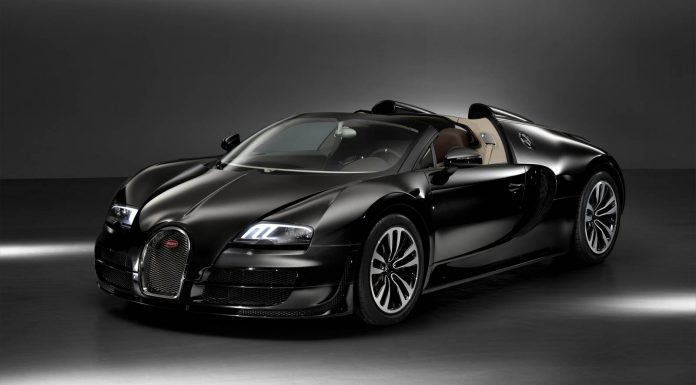 The first in the "Les Légendes de Bugatti" (Bugatti Legends) series, the Grand Sport Vitesse 'Legend Jean-Pierre Wimille', has already been released at Monterey Car Week earlier in the year. IAA Frankfurt Motor Show 2013 is the setting for the second Legend to be revealed, the Bugatti Veyron Vitesse Legend Edition "Jean Bugatti". As the name suggests, this special edition Veyron pays tribute to Jean Bugatti, son of the company founder and creator of the Type 57SC Atlantic.
The car features coachwork constructed entirely from jet black, clear-coated carbon fibre. The metallic highlights make use of plantinum giving them a unique shine. It gets black diamond-cut rims, Jean Bugatti's signature has been lasered onto the petrol and oil cap and painted Arctic grey.
Inside, the Bugatti Veyron Vitesse Legend Edition "Jean Bugatti" features a full leather interior leather. The Vitesse will also feature the same beige and brown tones that were present in the Type 57SC Atlantic. The seats, instrument panel, steering wheel, dash panel, centre console, door trim panels and windscreen crossmember are all rendered in chocolate brown.
A unique feature for this car is the eye-catching embroidery on the doors and the cover of the rear storage compartment. It harks back to the vehicle's legendary predecessor, given that the side silhouette of the Type 57SC was embroidered onto the chocolate brown doors using contrasting beige silk thread.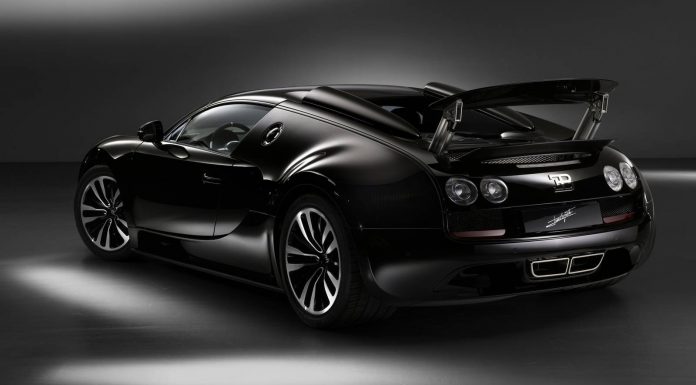 The six Bugatti Legends are all based on the Bugatti Veyron 16.4 Grand Sport Vitesse. This super sports car, launched in Spring 2012, is officially the fastest series roadster in the world since achieving 408,84 km/h with the top down in April 2013. Centred round an eight-litre W16 engine delivering 1,200 PS, the Vitesse produces unequalled maximum torque of 1,500 Nm (at 3,000 – 5,000 rpm), and accelerates from 0 to 100 km/h in a lightening 2.6 seconds.
The Bugatti Veyron Vitesse Legend Edition "Jean Bugatti" will be limited to a production run of three units and like the other 5 Legend Editions will be launched over the next 12 months. Bugatti will enhance all six special Vitesse visually with design cues from the cars that its heroes drove. They would like to commemorate the renowned names which have played a crucial role in its history.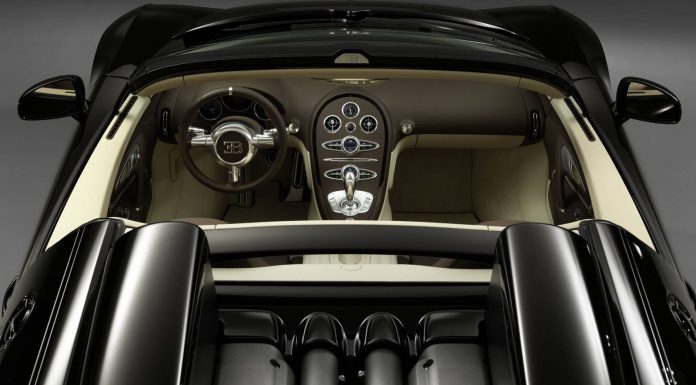 Gianoberto Carlo Rembrandt Ettore Bugatti, known as Jean, was the eldest son of Ettore Bugatti and the most gifted of his four children. From the late 1920s onwards, Jean used his own structural and design ideas to exert more and more influence over the development of the company located in Molsheim, Alsace. In 1936, he took over as head of the company at the age of 27. By the time of his tragic accidental death in 1939, Jean had secured his place in automotive history thanks to his pioneering engine and chassis designs and concepts for vehicle bodies.