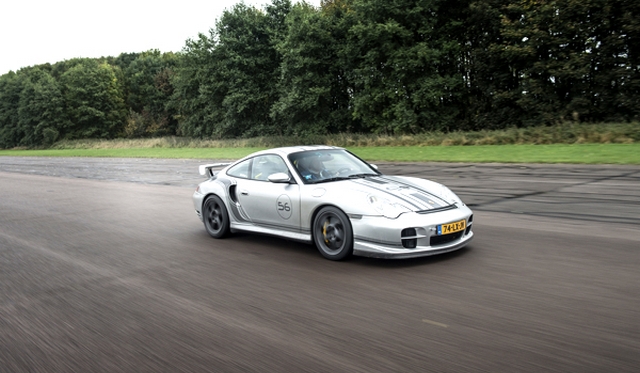 Recently the Vmax200 top speed record was shattered. The car which did the shattering was not perhaps the first supercar which would jump into your mind and was instead the Porsche Nine Excellence 911 Turbo 9EXX.
At the Bruntingthorpe proving ground, the Porsche Nine Excellence 911 Turbo 9EXX showed off its incredible pace when it managed to hit an incredible top speed of 229.6 mph. That is more than 7 mph faster than the previous record held by the 9ff GTR9.
While such a high speed is simply outstanding, it is not all that surprising when you consider that its thoroughly upgraded engine now delivers 1300 hp at 1.85 bar of boost. This additional power has been achieved thanks to larger fuel injectors, modified exhaust cams, as well as a duo of massive Garrett turbocharges and custom internal wastegates.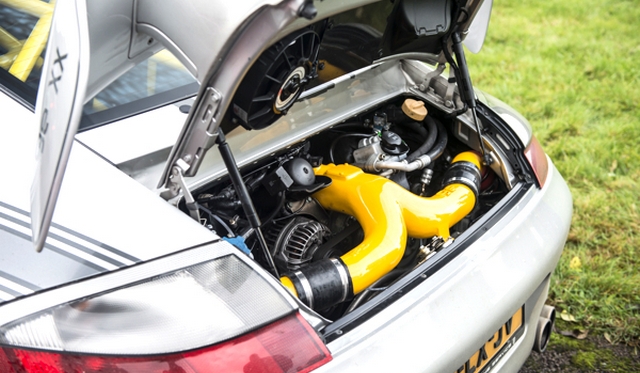 If that wasn't enough, the man behind the car Ken Napier revealed that given the ideal conditions, the Porsche Nine Excellence 911 Turbo 9EXX could go even faster!
"We could have gone better, but the conditions were terrible. We were 10mph down at a couple of checkpoints as we were struggling to get grip," he said.
[youtube]http://www.youtube.com/watch?v=iBsr3Cp4Ujc[/youtube]
To put it into perspective just how difficult it is for the Porsche Nine Excellence 911 Turbo 9EXX to get grip, during testing at 1.6 bar of boost, it was breaking traction at 6000 rpm in third gear! The video above shows a preliminary run of the car.