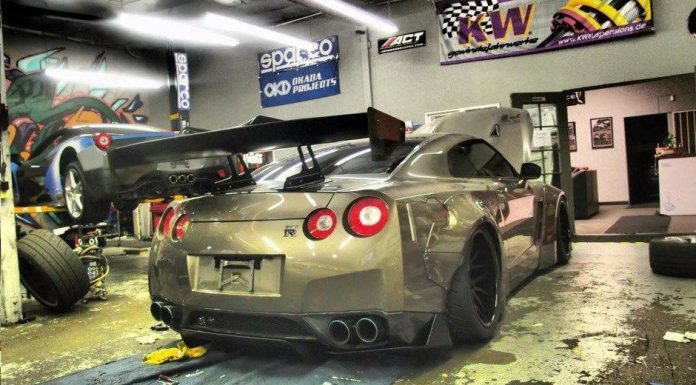 A while ago GTspirit announced that Japanese tuners Liber Walk Performance were planning to modify the awesome Nissan GT-R. The renderings they produced looked incredible with massive swollen arches and a very aggressive stance.
They went on to send us images of the first signs of development that showed us just how outrageous the car was going to be, including that mega wing that they mounted on the rear.
Its been a while now and new images have surfaced of the project and the LB Performance GT-R looks to be almost complete. The new kit really makes the car look like a race-car for the road and we are sure it we be just that. We can't wait to see the car when road ready.
In the photos you may also spot a very pretty Ferrari 458 Italia that seems to be going through a transformation. This would hint that the tuners are already turning their attention to their sublime Liberty Walk Performance Ferrari 458 Italia!