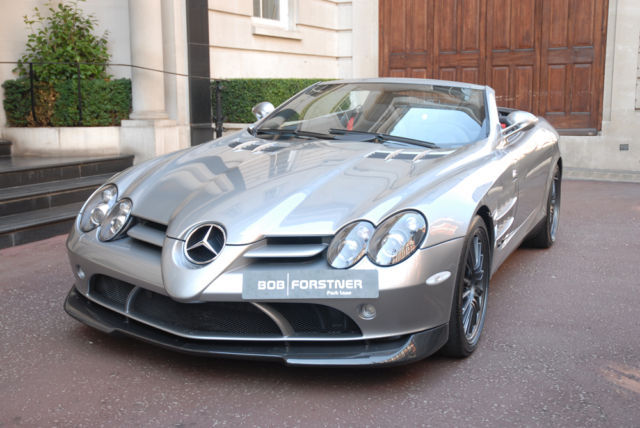 The Mercedes-Benz SLR McLaren was the first production road-car McLaren Automotive had a hand in making and designing after the legendary McLaren F1. The car which resulted was a brutal front-engined GT car capable of performance numbers almost identical to the mid-engined Porsche Carrera GT released around the same time.
The standard Mercedes-Benz SLR McLaren features a 5.4-liter supercharged all-aluminium V8 engine producing a total of 617 hp and 580 lb-ft of torque. However, for those that felt that wasn't fast or powerful enough, the Mercedes-Benz SLR McLaren 722 Edition was later offered. Featuring an uprated version of the same engine, it produces a Lamborghini Murcielago LP640 equalling 640 hp and 600 lb-ft of torque at just 4000 rpm.
For those happy with the power of the 722 Edition but wanting to attract a bit more attention, then the Mercedes-Benz SLR McLaren 722 S Roadster is the perfect car. Featuring the same engine as the 722 Edition coupe, it can hit 100 km/h in just 3.6 seconds and a top speed of 334 km/h (208 mph). Limited to just 150 units, it is a truly rare automobile.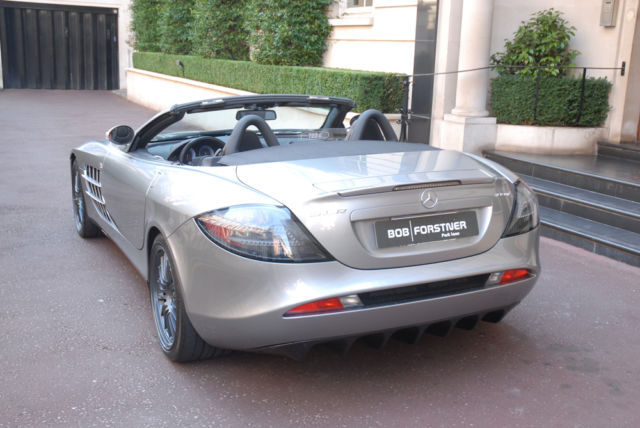 However, one 2010 Mercedes-Benz SLR McLaren 722 S Roadster is currently for sale on JamesEdition courtesy of Bob Forstner in the U.K. This unit has travelled just 7400 km and has had just one owner. It is left hand drive and the silver exterior paintjob is accented beautifully by the carbon fiber front splitter and black leather interior.
Just how much does it cost for all this SLR goodness? Well, the asking price is 425,000 euros!
[Via JamesEdition]