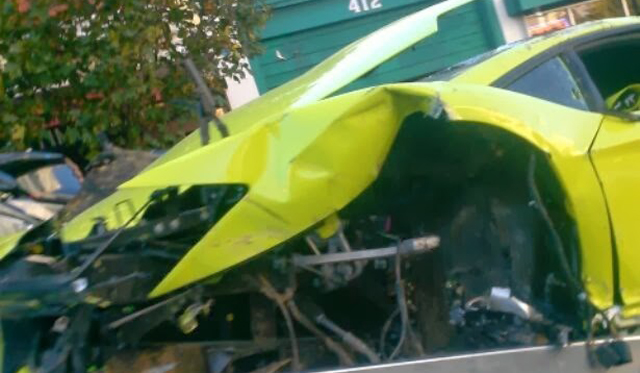 Not long after this Verde Scandal Lamborghini Aventador rolled and flipped onto its roof in California, another bright green Lamborghini Aventador has been damaged in the U.S.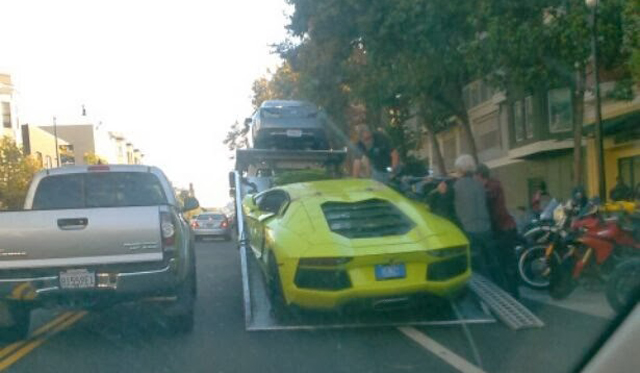 This particular incident took place in San Francisco when the car somehow managed to hit the concrete wall dividing traffic on a San Francisco highway. It is hard to imagine how the car swerved into the wall out of nowhere, but driver error is likely to be a responsible factor. Either way, the damage to the Lamborghini Aventador is clear with its front left being absolutely destroyed with the wheel ripped from the Italian exotic.
Update: We have since learnt that the pictured Aventador is the same one that flipped in California recently.
ADV.1 Wheels Lamborghini Aventador

[Via Zero2Turbo]