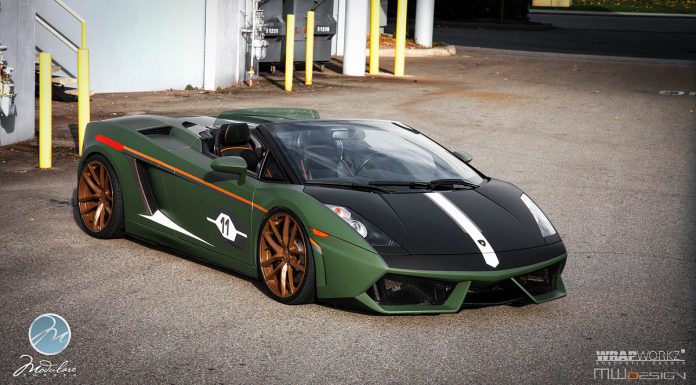 The team at Modulare Wheels recently finished teaming up with Attivo Designs and NM Design Technik as well as Wrap Workz to create the following army green and black Lamborghini Gallardo.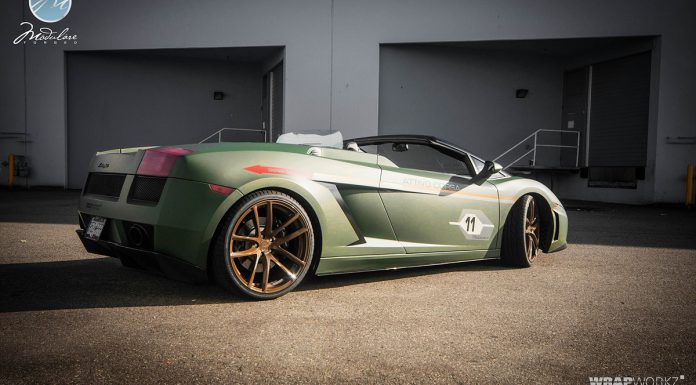 The army green wrap features a selection of black accents such as the hood and A-pillars with a prominent white racing stripe stretching along the hood. Next, this car has been fitted with a set of brown Modulare B30 forged monoblock wheels. When all of these unique stylistic elements are combined you have the unfortunate recipe of a true overkill supercar.
If you could change one element of this car, what would it be?