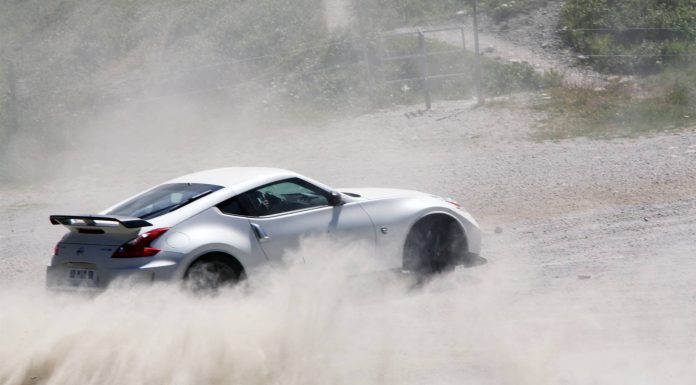 What's faster? The recently released and extremely potent Nissan 370Z Nismo or a daredevil skydiver in a wingsuit? Well, in a Top Gear style video, the team at Nismo put together the following clip to answer that very interesting question and the results are truly amazing!
[youtube]http://www.youtube.com/watch?v=UczO0PaJ3_M[/youtube]
Under the hood, the 370Z Nismo now pumps out an impressive 350hp and 371Nm of torque, which is capable of rocketing the car to 100km/h in just 5.2 seconds thanks in part to the improved responsiveness across the low and mid rev range.
In order to help bring the uprated 370Z to a stop, Nissan's engineers have adopted a high rigidity brake hose and new, high performance brake fluid from the mighty Nissan GT-R. Completing the performance upgrades is a new Nismo, dual exhaust system.
[youtube]http://www.youtube.com/watch?v=O6HFn4Rt3Eg[/youtube]
On the outside, the 370Z Nismo now features a more aggressive front end incorporating a new front bumper to improve airflow around the car, while also adding downforce. Add to that new Nismo red pinstripe lines, 19-inch forged alloy wheels, red brake calipers, wider high performance tires and a new rear spoiler, and you have the most capable 370Z ever.
To top it all off, the Nismo features an updated interior, incorporating a steering wheel finished in Alcantara and leather as well as new Nismo sports seats.