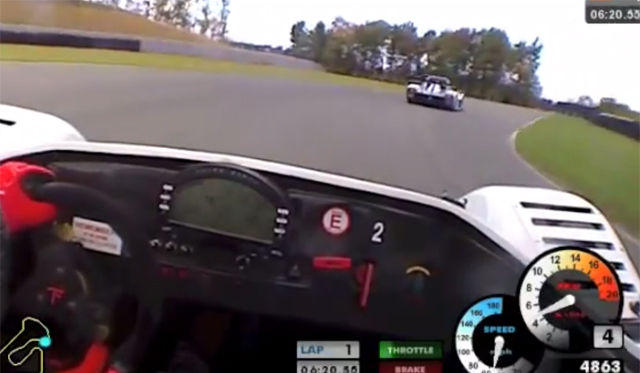 It's quite disappointing that there are so few female driver's in the upper-echelon of motorsports around the world. Arguably the most successful and most well-known current female racing driver is Danica Patrick who currently races in the NASCAR series and has previously competed in the IZOD IndyCar World Championship.
[youtube]http://www.youtube.com/watch?v=Mwglyn4ad88#t=158[/youtube]
However, the following video gives us hope for the future of females in motorsports. Filmed at Monticello Motor Club, this clip includes a 15-year-old female named Aurora driving a Radical SR3 on track for the very first time and despite her inexperience in the car, we see great potential!
Aurora usually drives a Porsche Boxster racecar and a race-spec Mazda Miata and the uploader even comments that she was embarrassed to have the following video posted because she was only driving at 5/10th's and not close to hitting the redline! If there's anything better than seeing her racing, it's knowing that she much more speed to give!