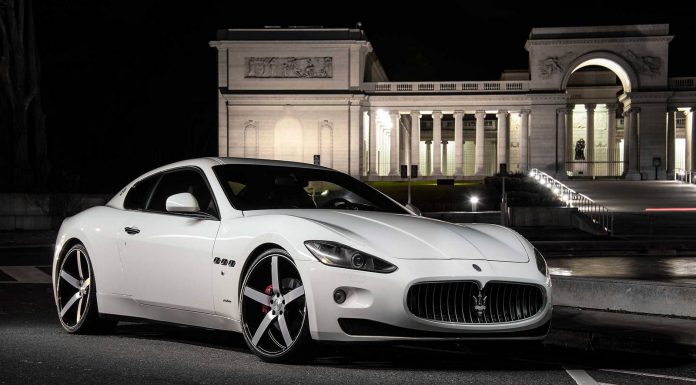 The Maserati GranTurismo is a beautiful car. It has the curves and lines typical of the Italian marques design and oozes class and sophistication that the rival Bentley Continental and Aston Martin DB9 simply cannot match. This car, with the Ferrari & Maserati designed 4.2ltr V8, produces a sufficient 399hp and a burbling exhaust tone that will make you weak the the knees. That power is enough to launch the 2+2 GranTurismo to 100km/h in a brisk 5.2 seconds, all in great luxury and opulence.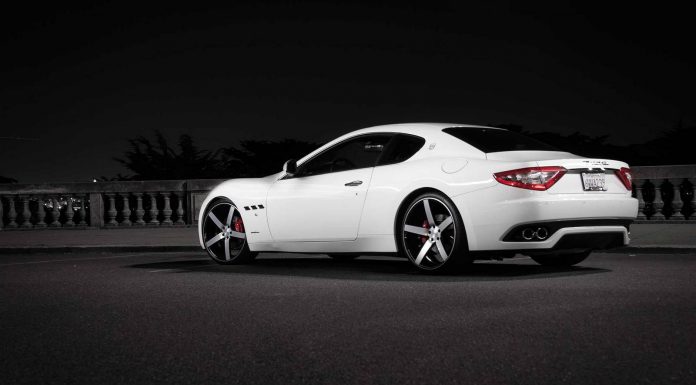 This white example of the GranTurismo has been given a much sharper sporting look. This is a result of the car being lowered and has been fitted with gigantic CV3 series, Matte Black Machined 22×9 at the front and 22×10.5 rear Vossen Wheels
that have been painted black on their insides.
What do you think of it? A step to far for the pretty Italian?