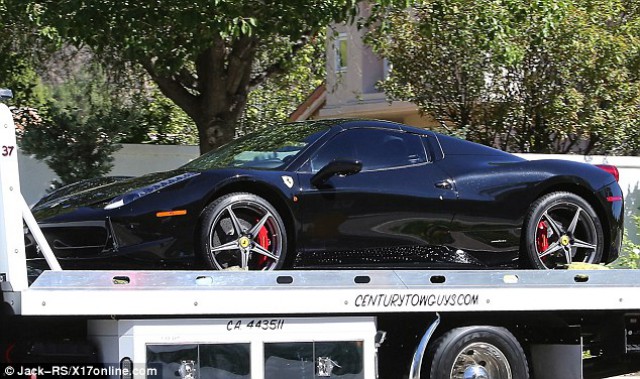 Tabloid newspapers are reporting that Justin Bieber has upgraded his Ferrari 458 Italia to a Ferrari 458 Spider. The Canadian singer apparently took delivery of the black Spider at his Calabasas, California home on Monday last week. It is thought that the new addition to his car collection will replace the white 458 Italia which Bieber has now become associated with.
Those that follow the endless stream of celebrity news that circulates the internet will remember the Justin's white 458 Italia became infamous for its association with a number of incidents. Most notable was when a paparazzi photographer was struck by a car while attempting to take photos. During his time with the car he racked up a number of traffic violations and annoyed almost all of his neighbors!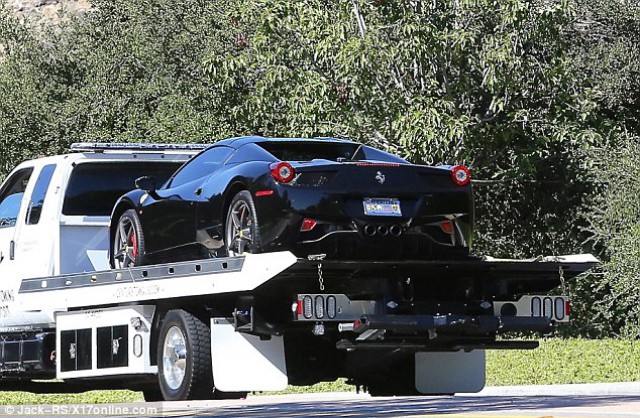 Thankfully, Justin Bieber's taste in vehicles seems to be mellowing a little. The Ferrari 458 Spider features black paintwork with silver 5-spoke rims, red calipers and what looks like a black leather interior. His previous 458 was matte white with sky blue brake discs. In more recent times, the car received a matte blue wrap.
Other cars Justin Bieber has been spotted in include a chrome Fisker Karma, a matte black Range Rover, a Ferrari F430, a custom Cadillac CTS-V Coupé, a matte black Smart car and a loaner Lamborghini Aventador. Just some of the luxuries a net worth of over $60 million can buy a 19 year old nowadays!
[Via DailyMail]