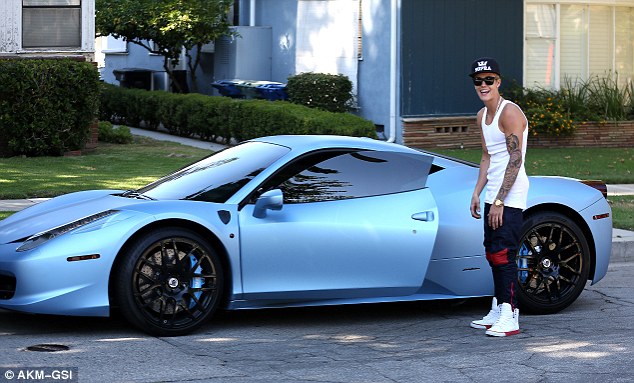 Justin Bieber is well known as a massive Canadian pop star who seems to be growing in popularity by the day. However, among us petrolheads he's also quite well-known for his large array of custom supercars.
One of his most unique has long been his white Ferrari 458 Italia which he was even recently filmed hitting a paparazzi unintentionally with. That car features a unique set of color-matched white wheels and bright blue Ferrari logos all around.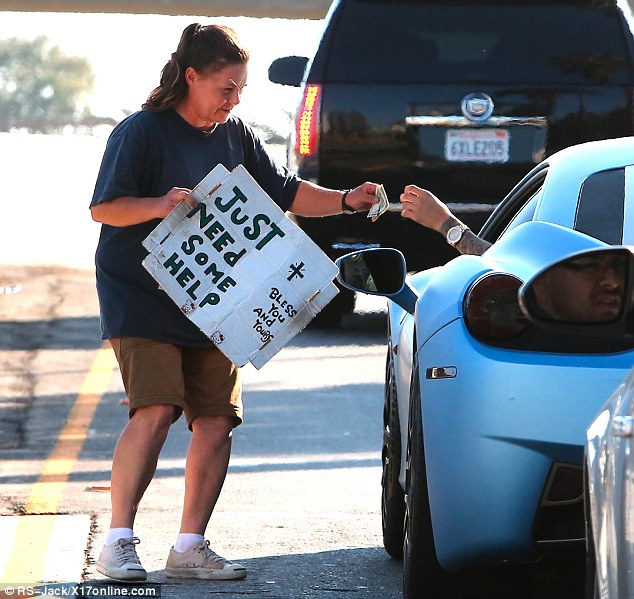 However, Bieber was recently spotted cruising in his updated Ferrari 458 Italia with the white on white combination ditched for a stunning shade of blue light blue, blacked out Ferrari logos and black wheels! Whether or not you're a fan of Bieber, it can definitely be agreed that his transformed Ferrari 458 Italia is much more appealing than his Audi R8!
[Via Daily Mail]