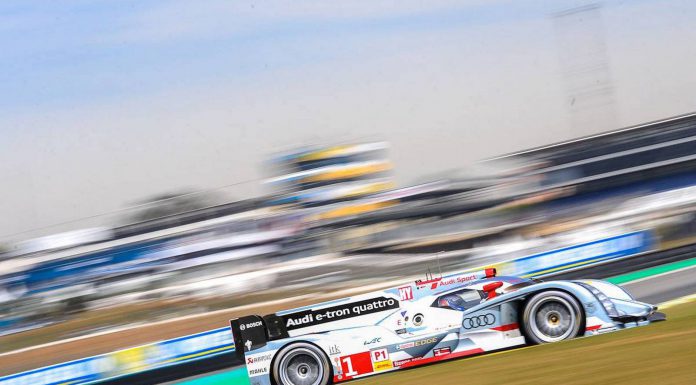 The winners list was highly predictable right from the start, with the two Audi R18 e-tron quattros maintaining an early lead. The No.1 Audi took the overall win after completing 235 laps, followed by the No.2 sister car and closing the LMP1 podium was the Rebellion Racing Lola B12/60 Toyota Coupe.
For Toyota Motorsports, the race was short lived after they became the victims of a crash caused by the No.32 Lotus. Their car was heavily damaged and they were forced to retire from the race after just 35 minutes. The No.1 Audi had also lost the lead after it was delayed from the pits by a GTE-Am car. At this time Rebellion Racing was in the lead, while the No.2 Audi steadily ran second throughout the race.
At the podium stood Marcel Fässler, André Lotterer and Benoît Tréluyer from the No.1 Audi, their sister team of McNish, Kristensen and Duval were also present in the LMP1 podium. They now have 112 points in the World Endurance Drivers Championship standings, extending Audi's lead in the World Endurance Manufacturers Championship to 128 points against Toyota Racing's 67.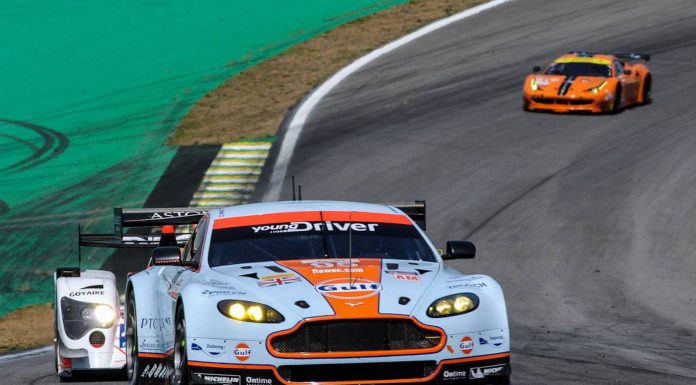 In the GTE-Pro class, AF Corse Ferrari took the hotly contested win between them and the Aston Martin Racing Vantage V8 which finished second in this class. These were the only two cars that had a less than 3 second gap between them. Aston Martin Racing had an early lead and this situation kept changing during the course of the race.
In the GTE-Am class, Aston Martin managed to get the win; a continuation from an early qualifying win where they led in both GTE-Pro and GTE-Am classes. This class saw Ferrari finish second and Manthey Porsche 911 RSR finish third to lock the podium closet. The next FIAWEC race will be the 6 Hours of Circuit of the Americas on September 22.