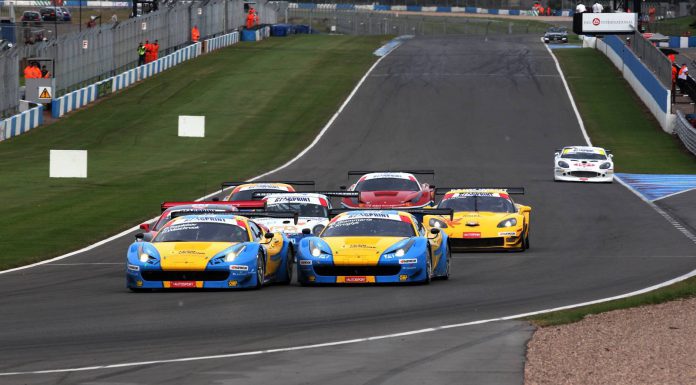 The GT Sprint International Series took place at Donington Park this past weekend. Two Ferrari squads emerged victorious during the race weekend, after taking wins in both races. The Ferrari 458 Italia race car fielded of Team Ferrari Ukraine won both races under the control of Raffaele Giammaria and Andrii Kruglyk. Second place were their teammates Ruslan Tsyplakov and Richard Westbrook in a similar car.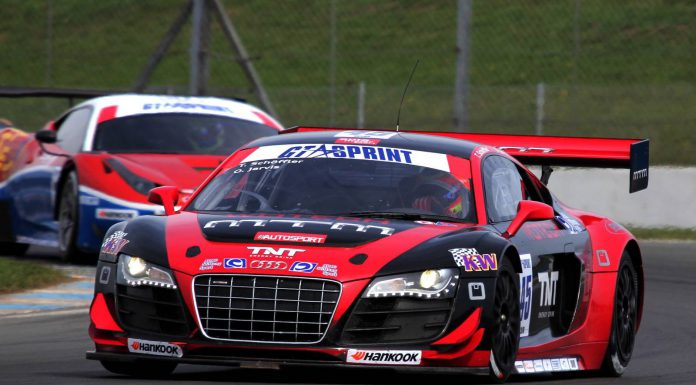 Third place went to the MTM Audi R8 LMS of Thomas Schöffler and Oliver Jarvis (Audi MTM) who also scored two third place finishes; that is in both Race One and Race Two. All the top five finishes from race one were repeated in the second race. In Race two, the top five winners were: Kruglyk-Gianmaria in the Ferrari 458 GT3 followed by Tsyplakov-Westbrook in a Ferrari 458 GT3, then Schöffler-Jarvis in an Audi R8 LMS GT36 while fourth place went to the Porsche 997 GT3. Cross-Beretta closed out the top five in yet another Ferrari 458 GT3.
The next time the GT Sprint cars reunite will be on September the 28th and 29th at Imola.