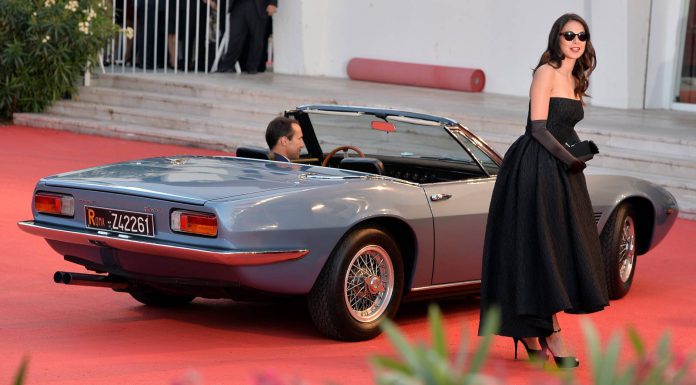 Maserati is the main sponsor of the 70th Venice Film Festival, the oldest film festival, which opened doors on August 28 with the jury headed by Bernardo Bertolucci. Maserati is holding an exclusive courtesy car service and ensuring the constant presence of the Trident cars on the red carpet. Other than that, there is a Maserati Terrace in the pool area at the Hotel Excelsior which is a space dedicated to interviews, meetings, cocktail parties and events.
We recently did a story on the various Maserati cars used in movies; and you can view the list here. For Maserati, the Centenary celebrations are just around the corner and the brand has so far introduced new models such as the new Ghibli, new Quattroporte and even a new four-seat GranTurismo MC Stradale.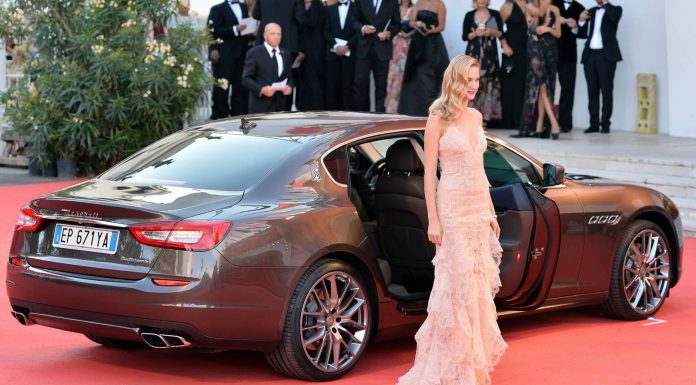 For now, enjoy these photos from the film festival which reveal various celebrities arriving in style. Just to name a few- there is George Clooney arriving in the new Maserati Quattroporte as is the case with Sandra Bullock. Eva Riccobono was brought in by another Quattroporte finished in Bronzo Siena while Actress Clotilde Coureau was brought in with a first edition Maserati Ghibli from the 1960s. Actress Moran Atias was not left out as she arrived in a classic Maserati Ghibli Spyder from the 1960s too!