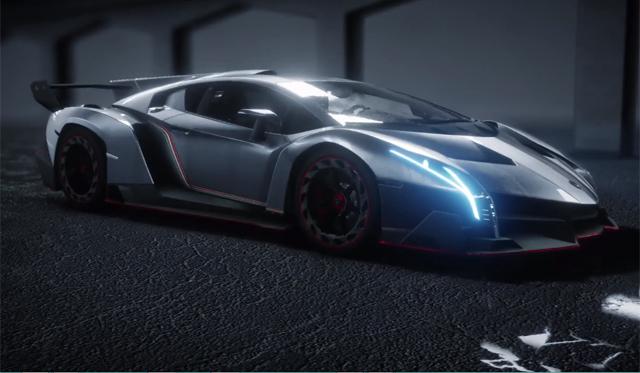 The Lamborghini Veneno is set to make its video game debut in the upcoming Need for Speed Rivals game. The following trailer video for the upcoming game set for a release on November 19th showcases the $4 million Veneno in all its computer generated glory!
With just four units of the Lamborghini Veneno being produced, and just three of those going to customers, it's inevitable no more than a handful of lucky people will ever get behind the wheel of the real thing. Thankfully, Need for Speed Rivals will give us mere mortals the closest opportunity to virtually get into the driver's seat of Lamborghinis most outlandish car ever produced.
[youtube]http://www.youtube.com/watch?v=MoVRyY21ba4#t=41[/youtube]
Its design is consistently focused on optimum aerodynamics and cornering stability, giving the Veneno the real dynamic experience of a racing prototype, yet it is fully homologated for the road. With a maximum output of 750hp, the Lamborghini Veneno accelerates from 0 to 100 km/h in just 2.8 seconds and the top speed for this street-legal racing car stands at 355 km/h.
The Lamborghini Veneno features a twelve-cylinder power unit with a displacement of 6.5 liters, an extremely fast-shifting 7-speed ISR transmission with 5 driving modes and permanent all-wheel drive, as well as a racing chassis with pushrod suspension and horizontal spring/damper units.