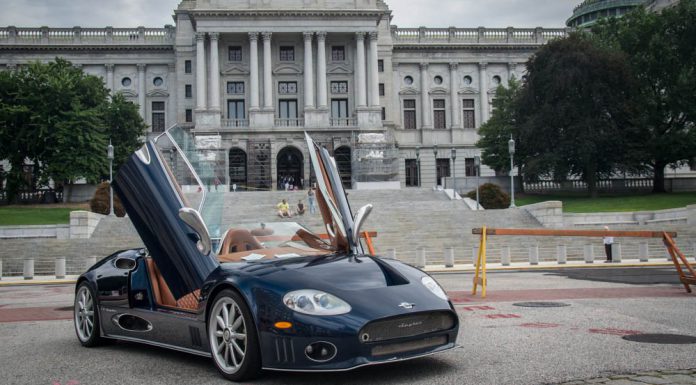 When word came out about some of the cars that would be heading to Supercars on State Street in Harrisburg, Pa., in July, excitement and expectations built up drastically. But when severe thunderstorms threatened the area for that Saturday afternoon, plans had to change.
The event was rescheduled for three weeks later, August 10. To the dismay of those planning to go, many of the anticipated featured cars were unable to attend, including the McLaren F1, Bugatti Veyron Super Sport, Maserati MC12 and many others. Due to this, event host Evan Ross avoided posting reconfirmed cars on Facebook again in order to prevent such disappointment a second time.
What did show up to the show a couple of Saturdays ago certainly kept the visitors happy, despite the obvious cars that were missing. Attracting the most attention were a Lamborghini Aventador, Spyker C8 Spyder, Lamborghini Gallardo Superleggera and a Ferrari 458 Italia with HRE wheels.
Participants and spectators alike considered the event a great success, as it was a major improvement over the 2012 event, which bodes well for the future of Supercars on State Street as it continues to grow and earn notoriety.