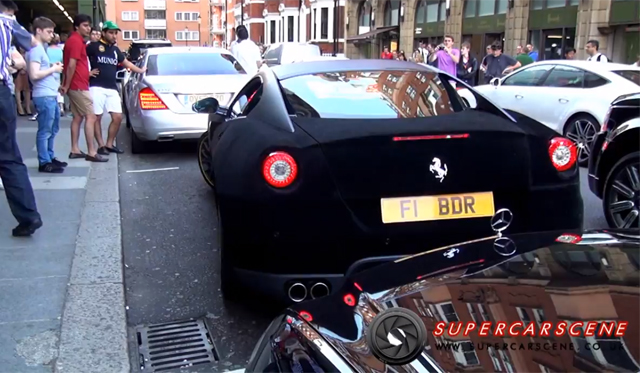 Parallel parking is somewhat an art form. Some of us can do it perfectly first time, every time while others have their off days. The following video showcases the owner of the infamous velvet wrapped Ferrari 599 GTB having one of those days.
[youtube]http://www.youtube.com/watch?v=1o1E2kM0UAw[/youtube]
Possibly due to the poor rear visibility of a supercar of this type, the driver doesn't reverse close enough to the curb nor close enough to the car behind and from there, everything goes downhill. Watch the funny clip above!