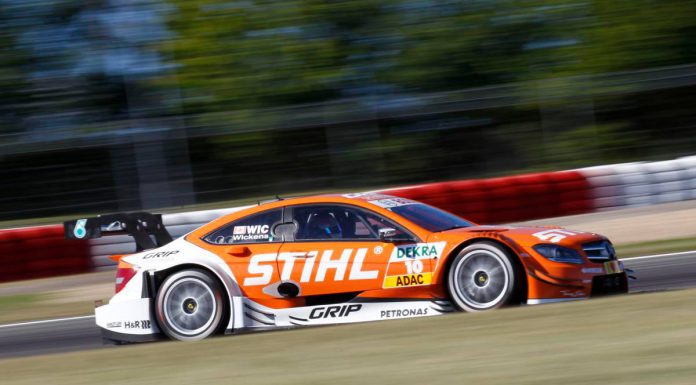 The seventh round of DTM took place at the Nurburgring with Mercedes-Benz managing to seal off a good win by finishing first and third. The qualifications were dominated by BMW with Augusto Farfus claiming a flawless win. But just like Audi driver Mike Rockenfeller had said, anything can happen in the main race, sadly he was right but not in the favor of his team. The weather conditions made the racers gamble for tires.
Rockenfeller who is the leader in the standings finished fourth with the podium finishes being scooped away by HWA Mercedes of Robert Wickens, followed by Farfus in the RBM Audi while the third and final podium position went again to HWA Mercedes of Christian Vietoris. By Lap 5, Rockenfeller was moving up quickly through the ranks. When the pit lane opened for the mandatory stops, Farfus, Tambay, Juncadella, Tomczyk and others made their mandatory stops.
Things were going so well for Rockenfeller who was leading in lap 34, but had yet to make his second pit stop. At this stage, Wickens was second. By Lap 43 Wickens was leading from Farfus, Vietoris and Rockenfeller. They finished in that order and as for defending Champion Bruno Spengler, luck was not on his side as he finished 14th.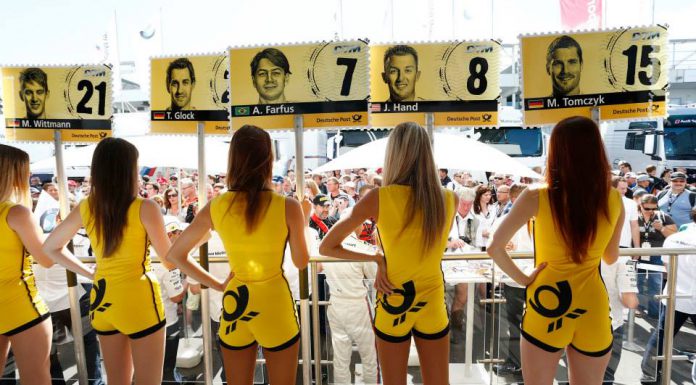 Quotes from the Bosses:
Toto Wolff, head of motorsport Mercedes-Benz: "It was a great race, especially for the spectators. There were some tough battles, particularly halfway through the race, but that is what DTM racing is like. For Robert and Christian, our strategy worked out perfectly. For Gary, we tried to do something differently and that didn't work. But that can happen."
Jens Marquardt, BMW Motorsport Director: "Congratulations to Mercedes-Benz, they have made the fewest mistakes. For Augusto and Marco, we opted for different strategies in order to see which one is working best. Bruno's car was damaged in a collision, so he wasn't able to push in the same way as the other drivers when the track dried out. However, he is a sportsman and in Oschersleben, he will fully attack again."
Dieter Gass, head of DTM Audi: "Surely, that was the most thrilling and spectacular DTM race of the year. I think that the spectators got great value for money. Thanks to a clever strategic move by his team, Mike Rockenfeller has made another big step towards the championship and now has an advantage of 35 points. The strategy with three pit stops and changing to rain tyres during the safety car phase worked out well and eventually was rewarded."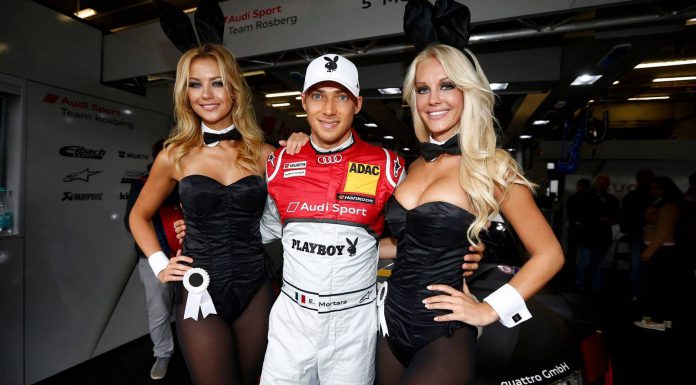 Results – 47 laps:
Pos Driver Team/Car Time/Gap
1. Robert Wickens HWA Mercedes 1h15m33.710s
2. Augusto Farfus RBM BMW +2.158s
3. Christian Vietoris HWA Mercedes +9.749s
4. Mike Rockenfeller Phoenix Audi +20.524s
5. Martin Tomczyk RMG BMW +27.104s
6. Adrien Tambay Abt Audi +27.523s
7. Marco Wittmann MTEK BMW +29.540s
8. Miguel Molina Phoenix Audi +33.037s
9. Jamie Green Abt Audi +39.972s
10. Pascal Wehrlein Mucke Mercedes +40.486s
11. Filipe Albuquerque Rosberg Audi +40.908s
12. Edoardo Mortara Rosberg Audi +42.629s
13. Mattias Ekstrom Abt Audi +46.303s
14. Bruno Spengler Schnitzer BMW +51.991s
15. Dirk Werner Schnitzer BMW +57.649s
16. Andy Priaulx RMG BMW +1m21.517s
17. Gary Paffett HWA Mercedes +1 lap
18. Timo Glock MTEK BMW +1 lap
19. Roberto Merhi HWA Mercedes +1 lap
Retirements:
Daniel Juncadella Mucke Mercedes 29 laps
Timo Scheider Abt Audi 8 laps
Joey Hand RBM BMW 0 laps