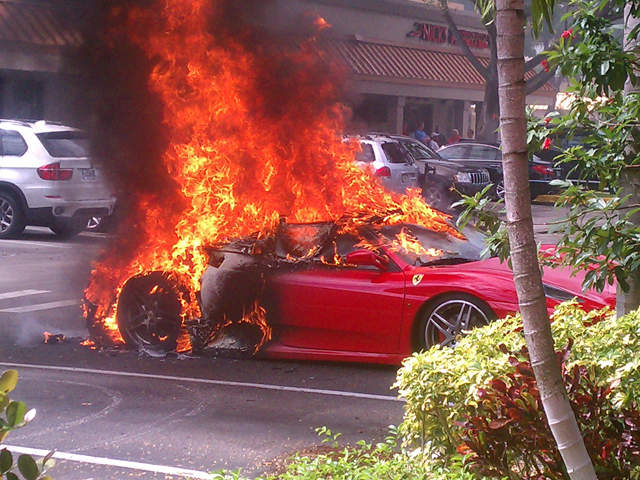 Unfortunately, Ferraris have quite a bad reputation with bursting into flames seemingly out of nowhere. As a matter of fact, the Ferrari 458 Italia was recalled after a spate of fires not long after it hit the market. Well, it seems as though older Ferraris are still at risk of spontaneously combusting as a Ferrari F430 was recently engulfed in flames in a Florida parking lot.
Eyewitnesses report that the Ferrari F430 burst into flames out of nowhere after being parked in Boca Raton for 15 minutes. Robert Hodson witnessed the entire ordeal stating, "[I] was told the car had been sitting for roughly 15 minutes before a waitress noticed a small flame coming from the rear of the car." Hobson said. "I never found out what started the blaze but the owner didn't look too concerned, in fact he was almost laughing at the situation!!!"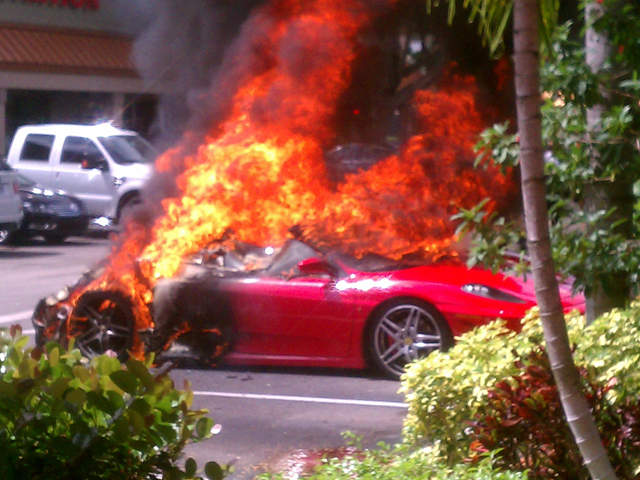 Before fire crews could arrive, almost the entire car was ablaze and by the time the fire was put out, the Ferrari F430 was completely destroyed. Fortunately, the driver and all eyewitnesses were uninjured.
[Via WPTV]