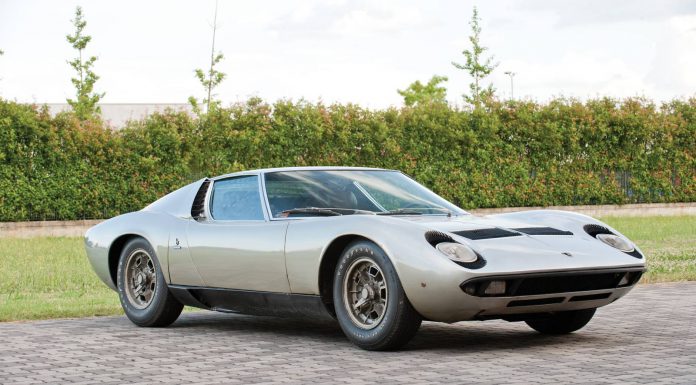 An almost completely original 1969 Lamborghini Miura P400S is set to go under the hammer at the upcoming Monterey Car Week 2013 in the U.S. Despite its age, this Lamborghini Miura P400S has covered very few miles as it remained undriven in a collection from 1974 until very recently after being acquired by a collector and enthusiast from Milan.
Official documents show that this 1969 Lamborghini Miura P400S has maintained its original frame, body panels, hood, doors and rear louvers with all these body components and more being stamped with their original codes. That includes correctly numbered glass. This car originally rolled off the production line on August 4, 1969 in Silver Metallic with black and beige upholstery and has at one stage, been fitted with a new engine block built in November 1969.
Whats more, the vast majority of the paint work is also original with just a few marks giving away the true age of this iconic Italian supercar. This 1969 Lamborghini Miura P400S also comes with the original tool roll and bag, jack and bag, hammer, owner's manuals, a sales brochure from 1969 and Italian registration plates. Unfortunately, no exact mileage can be given as its gauge unit has been replaced at some stage.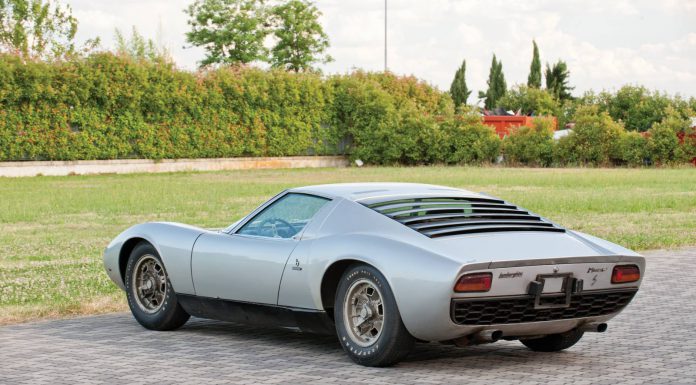 Pre-auction estimates indicate that this rare 1969 Lamborghini Miura P400S could sell for between $650,000 and $750,000.