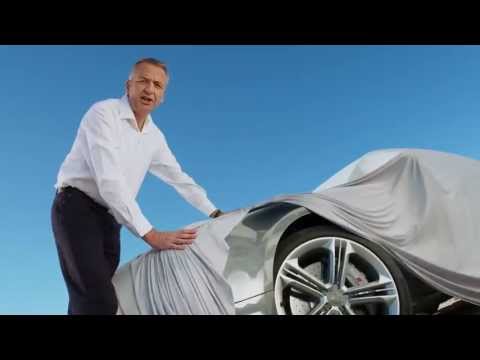 Audi has released a teaser video showcasing one of the new models they are bringing to the Frankfurt Motor Show in early September.
http://www.youtube.com/watch?v=PxBdnV4oX20
While Audi will neither confirm nor deny the allegation, much of the automotive press agrees that the car under the blanket is none other than the new 2015 Audi A8 coupe. It may be our imaginations playing with us, but we think we can see one set of door handles protruding from one of the cars. The other appears to have two sets, which could be the standard A8.
What the presenter does show us, however, is large carbon ceramic brakes which appear to be housed behind 20″ (maybe 21″) wheels. Audi's signature LED headlights are also visible for a split second.
Unfortunately, little more information can be gleaned from the video as Audi does a pretty good job of covering up any distinguishing marks. Check out the video above for yourself and see if you can spot anything that gives away what model is under the sheet.