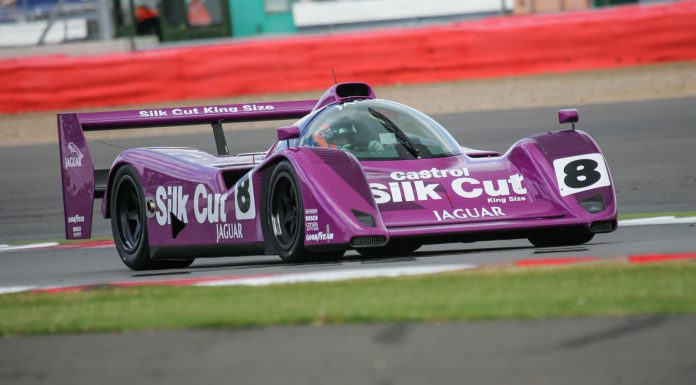 The Silverstone Classic 2013 event has been held over the weekend. From Friday 26th July til Sunday 28th July Silverstone was the center of the classic scene in the United Kingdom. Silverstone Classic 2013 hosts an array of different Car clubs as well as the 24 races held throughout the race weekend.
The event hosted the biggest display of historic cars with more than 1,000 cars on the entry list and machines spanning across different classes such as F1, Touring Car Racing and Le Mans.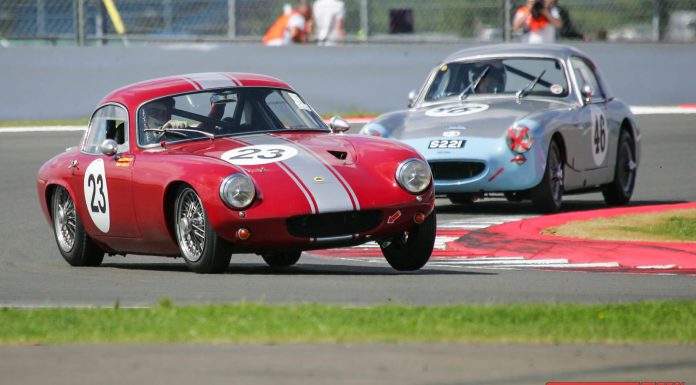 On Saturday the Duke of Kent was present alongside Sir Jackie Stewart and Murray Walker. Jackie Stewart said: "It's wonderful – Silverstone has done a great job. I don't think I've ever seen so many beautiful cars all in one place. I'm here purely to enjoy myself – it's a great collection of people and a great collection of cars – a real bonanza weekend"
A number of car anniversaries were being celebrated these included Aston Martin Centenary. They hit the track during the lunch time break on Saturday with a parade of cars covering the past 100 years. Porsche 911's 50th anniversary, with 1208 911's taking to the track during the lunch time break on Sunday. The 60th Anniversary of Chevrolet Corvette, Jaguar XK8/XKR Enthusiast club's 10th anniversary, Lamborghini's 50th Anniversary and Lotus Cortina's 50th anniversary.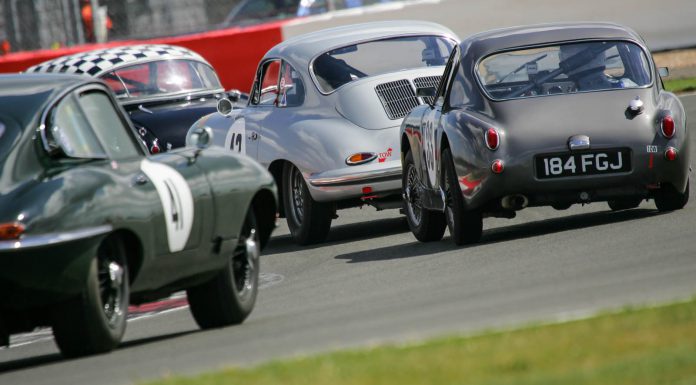 The spectacular Group C Racing cars look great around the track. Unfortunately due to the turn in weather conditions on Saturday the evening race was cancelled. However they did head back out onto track on the Sunday. Amongst the racing machines were Porsche 962, Silk Cut Jaguar ZJR8/9, Martini Lancia LC2 and Mercedes C11.
BTCC racer Frank Wrathall competed in the Super Touring car Trophy and won both the races in the class.
Silverstone Classic Event Director Nick Wrigley said:
"It has gone fantastically well, it has just been phenomenal from my point of view. The Classic is getting bigger every year, we've hit some record numbers in 2013. We've had 1113 entries which is more than ever before, 1208 Porsche 911s on the circuit which is more cars than ever before, and there's been a fantastic increase in ticket sales. I've just been up on the BMW eye to close out the day, and it's incredible to see how this event has developed over the last four years."