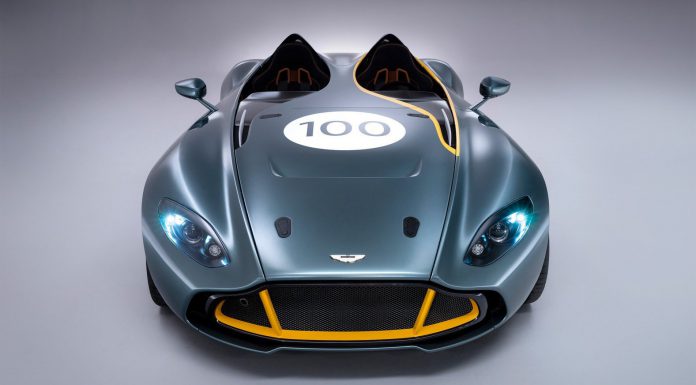 As we knew when it was first launched, just two units of the Aston Martin CC100 Speedster are set to be produced. Well, confirmation has come that both units have been purchased with the very first of those two units has reportedly being purchased for an absurd £500,000 while the second is being constructed as we speak.
The car purchased for £500,000 is the one which the automotive press have been going nuts over recently with the car even participating at the Goodwood Festival of Speed 2013 a couple weeks ago. The second Aston Martin CC100 Speedster is pinned for a scheduled delivery later this year and will be driven on public roads while the first example will remain in a collection.
This speedster is not a surprise to those who have followed Aston Martin's racing career closely. In 1956, Aston Martin created the DBR1 sports car which is well known for the win at the 1959 24 Hours of Le Mans. The car competed in 18 races and won 8 of them thanks to the 2.5 L and 2.9 L straight six engine it utilised.
The Aston Martin CC100 Speedster has been somewhat inspired by that car and features the company's AM11 6.0 liter V12 engine is capable of rocketing the car to 62mph in less than 5 seconds and onto a top speed of 180mph. It's mated to a six-speed hydraulically actuated automated sequential manual transmission, controlled via steering column-mounted paddle shifts.
[Via Autocar]