Ever wondered what a possible Lamborghini Aventador Roadster fitted with some of the aerodynamic and exterior changes of the Lamborghini Veneno would look like? Well, LamboCARS has come to the rescue with their latest creation which places some of the most aggressive components of the Lamborghini Veneno onto a 'regular' Lamborghini Aventador Roadster.
Some of the key components carried over from the Lamborghini Veneno into this rendering are the front and rear bumpers, the massive rear wing, the carbon fiber side skirts as well as the insane carbon fiber wheels.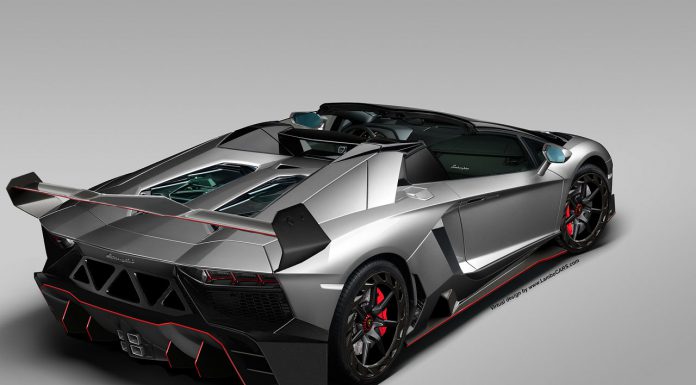 With a maximum output of 750hp, the Lamborghini Veneno accelerates from 0 to 100 km/h in just 2.8 seconds and the top speed for this street-legal racing car stands at 355 km/h.
The Lamborghini Veneno features a twelve-cylinder power unit with a displacement of 6.5-liters, an extremely fast-shifting 7-speed ISR transmission with 5 driving modes and permanent all-wheel drive, as well as a racing chassis with pushrod suspension and horizontal spring/damper units. Above all, however, the Veneno benefits from the very special expertise that Automobili Lamborghini possesses in the development and execution of carbon-fiber materials – the complete chassis is produced as a CFRP monocoque, as is the outer skin of this extreme sports car. The inside, too, features innovative, Lamborghini-patented materials such as Forged Composite and CarbonSkin.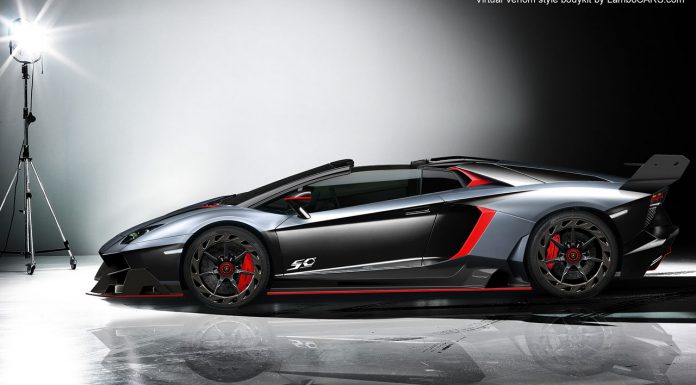 While Lamborghini will never offer the Lamborghini Aventador Roadster with the Veneno's bodykit, this does give us an indication of how the Lamborghini Veneno would look like as a roadster!
[Via LamboCARS]