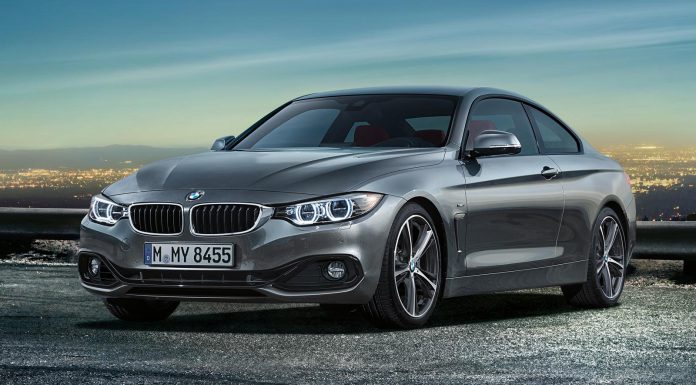 Spyshots of the upcoming 2014 BMW M4 coupe have been circulating for the better part of all of 2013 and with development of the BMW E92 M3 coupe successor continuing, new information has been released suggesting the car will make its world debut at the Detroit Motor Show 2014 in production specification.
While speaking with Top Gear recently, Product Manager for BMW's small to medium cars Matt Collins, revealed that the upcoming 2014 BMW M4 will be substantially lighter than the standard 4-Series with BMW focusing on lightness as well as increasing power.
The information was revealed by Collins when questioned about whether or not BMW would consider producing an even more lightweight CSL variant of the 2014 BMW M4 like it did with the BMW E46 M3. Collins said, "There are no plans at the moment to build a lightweight CSL version of the M4, but there weren't any plans to do the last generation CSL either. We have to see what the customers think, and if there's potential for an even more lightweight version, we'll do it.
"But I think we're really focusing on making this car as light as we can. We're not going to go halfway house with the 'real' car, because we'd like to get it as low as possible in the first place. The proper car will showcase a real reduction in weight."
[Via AutoEvolution]