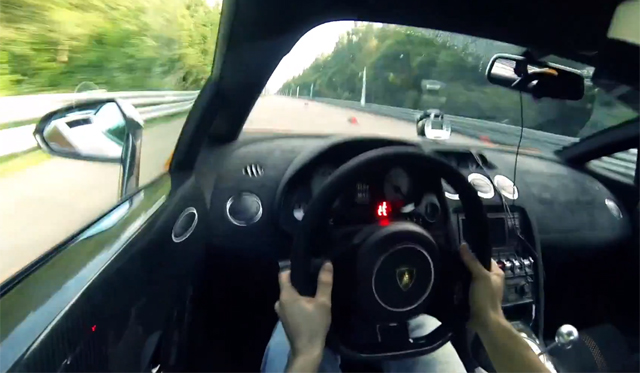 As promised, a much better video of the world-record setting Lamborghini Gallardo LP570-4 Superleggera twin-turbo by Underground Racing and developing 2005hp has just been released. Has we previously told you, this car completed the mile in just 21.852 seconds at an absolutely insane 265mph top speed and the following video includes some incredible on-board footage from that ride.
The man behind the wheel was Leonid who sent his Lamborghini Gallardo LP570-4 Superleggera to Underground Racing specifically to break the Moscow 500 record. The car is fitted with Underground Racing's Stage 2R build and develops an insane 1,800hp at the wheels! The engine has been rebuilt by Proline Racing featuring the 2R race heads while Underground Racing fitted it with their latest transmission components which incorporates a high strength ratio billet 1-6 gear setup with billet output and input shafts.
Additionally, this 2005hp Lamborghini Gallardo LP570-4 Superleggera features billet modifications to the transmission case as well as the MoTeC ECU setup from John Reed. Making this insane vehicle all the more impressive is that it looks completely stock from the outside and is fully street legal. What's more, the record setting run was completed with street legal Toyo R888 wheels.
The previous record was held by this 1700hp Nissan GT-R by AMS Performance.