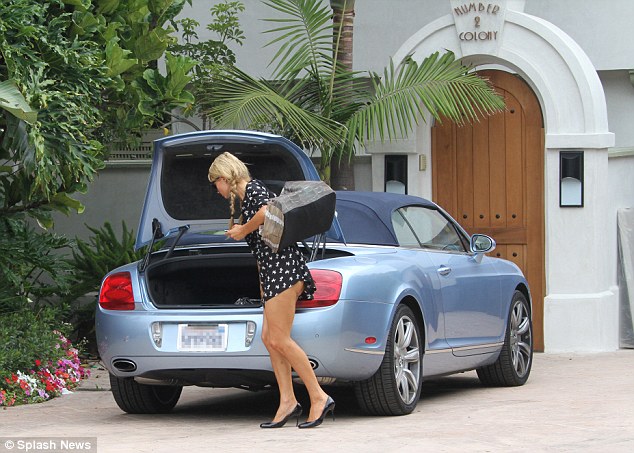 American celebrity Paris Hilton was recently spotted with her baby blue Bentley Continental GTC showing a little more skin than she would have wanted to suffering a minor wardrobe malfunction.
The 32-year-old blonde bombshell was spotted at her multi-million dollar Malibu beach house a few days ago and while unloading the spacious trunk of the Bentley Continental GTC her short dress lifted up in the breeze.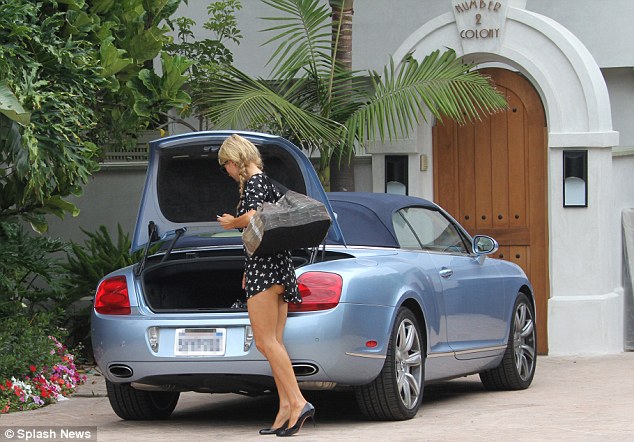 As we're sure you know, Paris Hilton is no stranger to exotics. She owns a bright yellow Lexus LFA which she actually pays $5,630 a month for as well as owning a Ferrari California.
[Via Daily Mail]