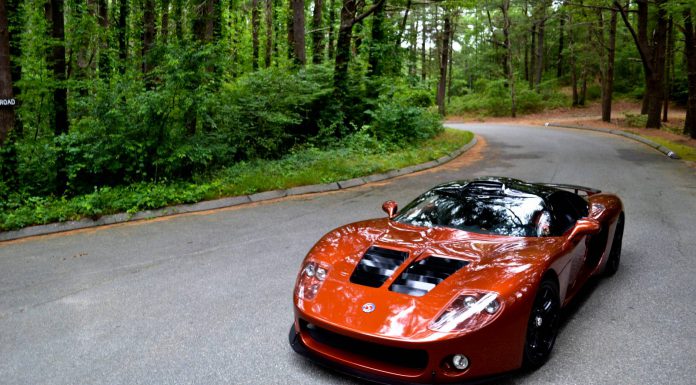 The Factory Five GTM is not your average supercar. It has every characteristic of a supercar except for one thing; you must assemble it yourself. Factory Five is a company based out of Massachusetts who manufactures the composite body shell and many of the parts for your car while they gather parts from other companies to complete the package.
For the GTM Supercar kit, the V8 engine and suspension parts are produced by GM Performance while the transaxle in the car is the same one that Porsche uses in the 911. This mid-engined V8 supercar is very aerodynamic and very light with excellent weight distribution which gives it race car performance and precision. Factory Five claims that the GTM will sprint from 0-60 mph in as little as 3.2 seconds and keep going to a top speed of around 197 mph.
Contradictory to what you may think, just because it is a car that you build yourself doesn't mean that the manufacturer would forget about the interior. The interior has your normal features such as air condition, power windows, and other necessities that an interior must have for general use. Although a radio is not included in the GTM Supercar kit, Factory Five provided a space in each door that is made to fit a speaker as big as 5.25 inches in diameter. The owner of this particular car decided to install a stereo system in his car after he had built it.
Will Fox Photography had the amazing opportunity to do a photoshoot with this Factory Five GTM near the Cape Cod Canal in Massachusetts. Will also had the chance to film the GTM's loud V8 as it started up, revved, and then proceeded to drive away.
[youtube]http://www.youtube.com/watch?v=mHRuWy6NPFA[/youtube]