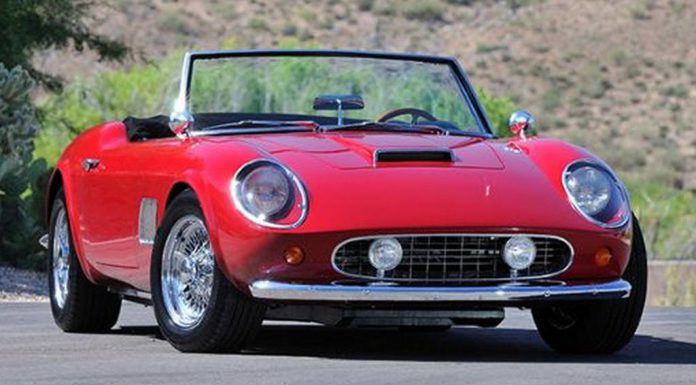 The famous Ferrari 250 GT Spyder from Ferris Bueller's Day Off is currently up for sale and could be yours!
This well-known Ferrari 250 GT Spyder was built by Modena Spyder California and was one of just three originally created for the film. One was used as a hero car for the glamour shots, one as a stunt car and one was simply a rolling fiberglass shell for the scene where the car fell from two stories high.
Neil Glassmoyer was one of the men behind Modena Spyder California and while the company was swiftly sold following the film hitting cinema screens around the world, Glassmoyer did manage to purchase the car and has been slowly restoring it back to its former glory for the past decade. While the car is still a replica, it's a true performance-oriented one more powerful than the real thing.
The car features a 7.0-liter V8 engine with forged pistons, aluminium cylinder heads and a forged steel crankshaft. All told, the engine delivers an insane 500hp making this 1200kg Ferrari 250 GT Spyder replica a true performance machine!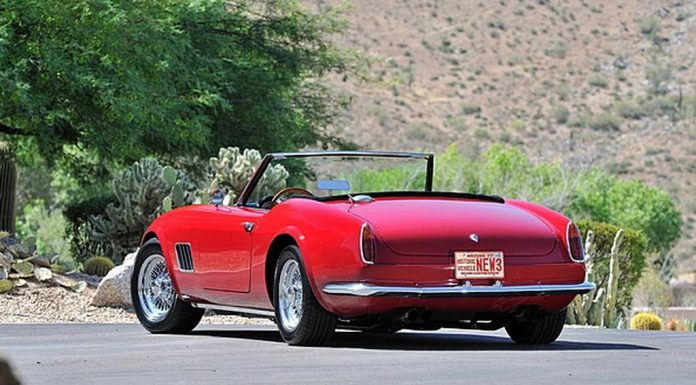 The car will be offered up by Mecum Auctions on the 17th of August in Monterey, California. While it obviously won't fetch as much as the real thing would, this could be quite an expensive replica!
[Via Top Gear]
[Via Mecum]