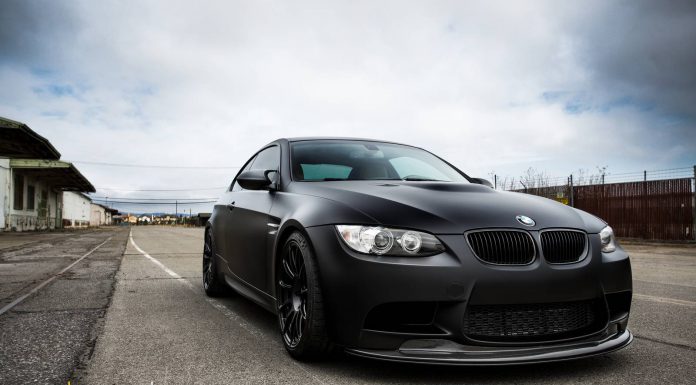 Mode Carbon have been active with tuner parts for the BMW M3 and in many of their projects, the M3 has been featured severally. They have now revealed to us a BMW E92 M3 which was tuned by Rimier Motorsports under the project name Black Diamond due to its frozen black exterior finishing.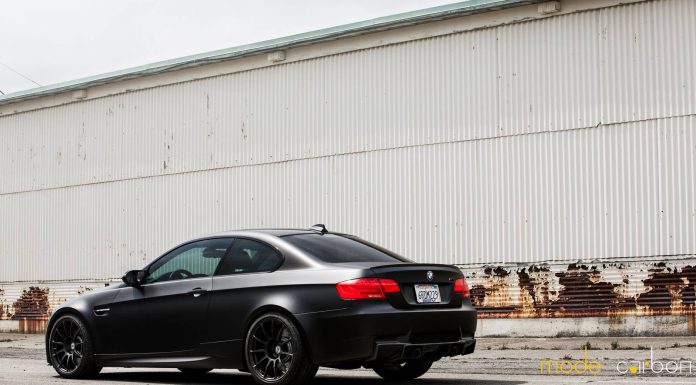 The carbon fiber accoutrement are exclusively from Mode Carbon. The car also features the LM Race-Series Diffuser matching with the Variant II GTS spoiler which was finished in gloss paint to contrast the frozen black body. The car also features KW Sleeve kit while airflow and sportier sound were taken care by the Innotech header back iPE Valvetronic exhaust.
The car runs on HRE P43SC wheels which have been finished in a matte black nature to complement the body. These wheels have been wrapped with Michelin Super Sport tires. The BMW E92 M3 and just like its predecessors carried along the legacy of sportiness among the 3-Series range. A 4.0 liter V8 that gives out 414 bhp in stock and more than double that to some extents when proper tuning is applied.