The second edition of the Aston Martin Renee Michiels Memorial Rally took place last weekend in Belgium. Aston Martin cars owners drove their way into the event to celebrate 100 years of Aston Martin in what is the Centenary Celebrations. The celebrations have been celebrated across the world by various Aston Martin enthusiasts, drivers, racers and dealerships.
This year's rally started at the market of Oudenaarde, while having breakfast at this venue, the spectators had their very own share of rare glimpse not to mention the collection of Aston Martin cars in attendance was everything one could ever dream of. Everything from Aston Martin DB9, Aston Martin DB5 and even the all new Aston Martin Vanquish in steady curves!
We had GS Automotive Art on location doing the very best of car spotting ensuring the best shots come out of this event. It featured almost the entire post-war model range of Aston Martin. They drove through the Kluisberg along picturesque landscapes and into Court of Nassau where lunch was served.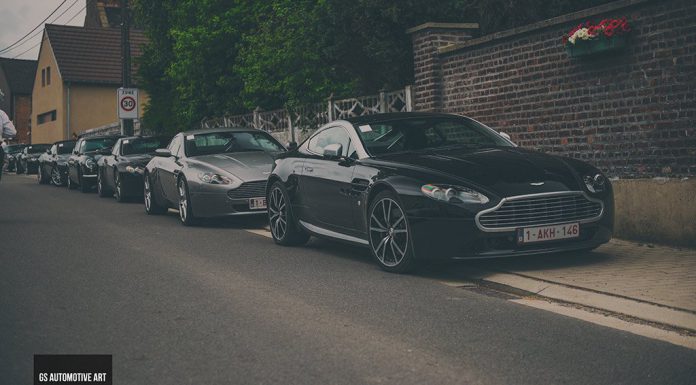 During the afternoon drive the participants were treated to a regional local product namely Matt Tarts Bakery's famous Lekkerbek. Then they went to the Castle Steenhout where they celebrated Aston Martin 100 years in an appropriate manner and this was also the terminus of this magnificent rally day.