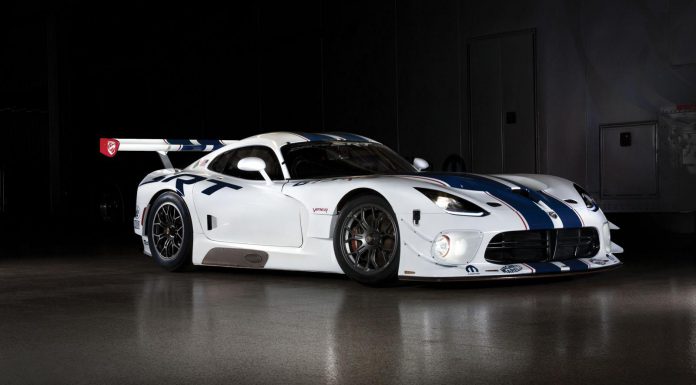 As SRT Motorsports prepares to contest the trials and tribulations of the 24 Hours of Le Mans for the first time in close to a decade as a factory backed outfit, they have released a 'customer' version of their Viper GTS-R racer.
Officially named the SRT Viper GT3-R, the slightly detuned Viper is a turn-key race car for those wanting to campaign in one of the numerous GT3 friendly race series around the world. Developed in partnership with Riley Technologies — the same company responsible for Viper's ALMS and Le Mans campaign — the GT3 spec Viper comes complete with an unrestricted V10 producing 680 hp. Almost as startling is the sheer amount of torque this thing puts out. At a reported 640 lb-ft at the wheels, it doesn't look like Riley took much liberties in taming the Viper for the more demure customers.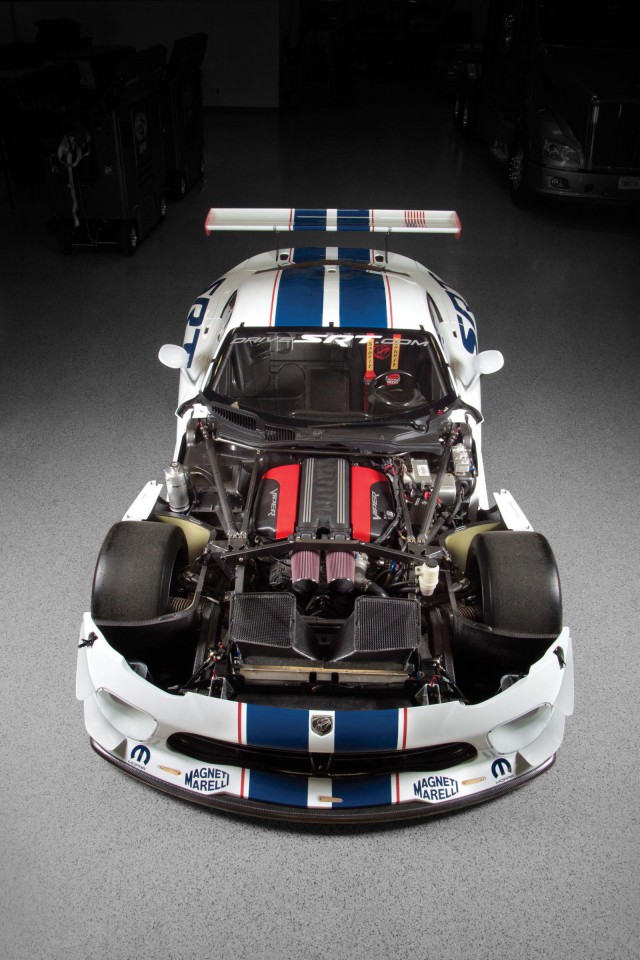 According to SRT, the GT3-R uses many of the same parts as its big brother in the ALMS. The car is available to purchase for a reported $459,000 and deliveries are expected by the end of the year — just in time to get in some good winter testing before the 2014 racing season starts. The GT3-R will be eligible for FIA GT3, United SportsCar Racing GT Daytona, Pirelli World Challenge GT, NARRA and SCCA/NASA competition without much modification.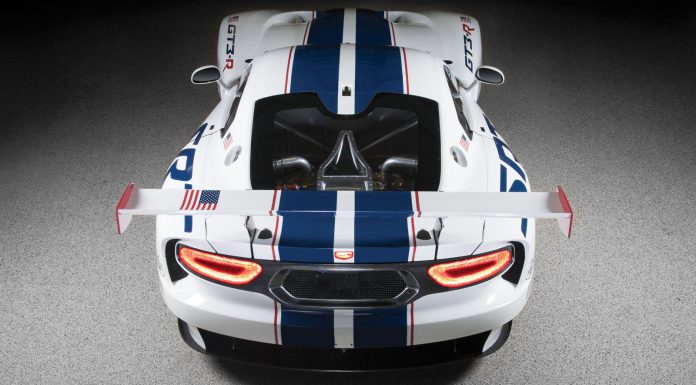 Riley have managed to squeeze all this performance into a package that weighs just under 1300 lb — making the car an absolute speed machine. Best of luck to those campaigning a Viper in 2014, it's shaping up to be a mighty quick car.