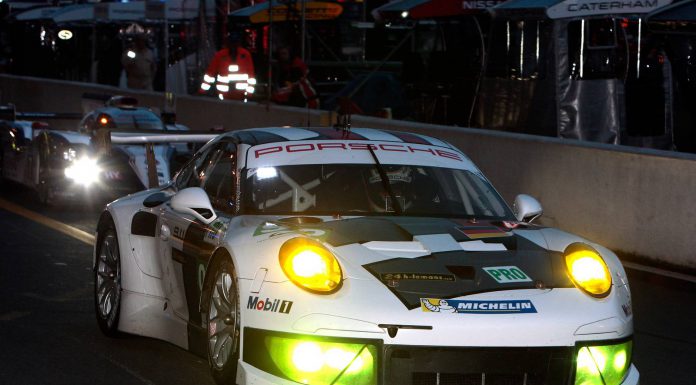 The new Porsche 911 'Type 991' RSR race car will make debut this weekend at the 24 Hours of Le Mans. It will feature a special livery in honor of Porsche 911 50th anniversary and will be driven by the factory racing team- Porsche AG Team Manthey. It's powered by a 4.0-litre flat-six engine that will kick out a total of 470 hp on the track.
The Porsche 911 RSR is not new to the racing scene, in the 1970s, it won major races such as the Targa Florio, Daytona, Sebring and Nürburgring against prototypes and other race cars. In fact, the 2.1 liter Porsche 911 RSR would form the major basis for Porsche racing engines after emerging second in the 1974 at the 24 Hours of Le Mans.
Meet the drivers;
The No.91 and 92 cars are the new 991 RSRs. 91 will be driven by Porsche works drivers Joerg Bergmeister (Germany), Patrick Pilet (France) and Timo Bernhard (Germany) in the GTE-Pro class. No.92 will be driven by Marc Lieb (Germany), Richard Lietz (Austria) and Romain Dumas (France). The Porsche 911 GT3 RSR ('Type 997) from last year will be in the GTE-AM class driven by Frenchman Jean-Karl Vernay, who as the winner of the 2012 Porsche International Cup Scholarship.
Well known to the people especially lovers of the TV Show 'Grey's Anatomy' is Hollywood star Patrick Dempsey together with the American in the Dempsey Del Piero Proton team and Porsche factory driver Patrick Long.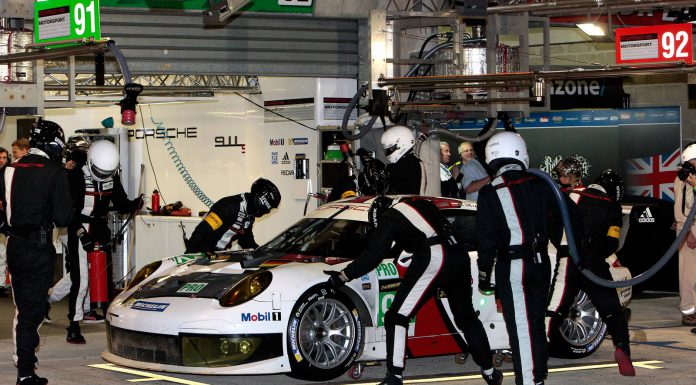 The drivers kicked off the free practice on Wednesday and qualifying races followed all the way into Thursday. The race will start on on Saturday, 22 June, at 15.00 hours. Porsche has 16 overall and 98 class wins, Porsche making it the most successful manufacturer in the history of the Le Mans 24 hour race.
Hartmut Kristen, Porsche Head of Motorsport said;
For our teams and drivers Le Mans is an extraordinary challenge for which we have always prepared very carefully. We would have preferred a little more time to test specifically for dry conditions, but we are quite happy with the results we have achieved at the preliminary test at the Circuit des 24 Heures. This is especially true for the performance of the 911 RSR. Since the WEC races in Silverstone and Spa we have made good progress.