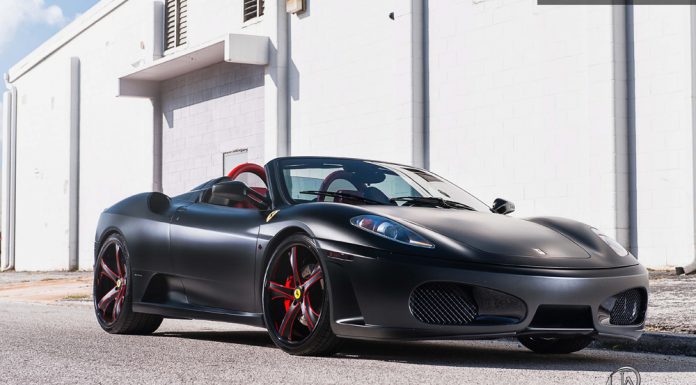 Tuning company Ultimate Auto recently completed work on its latest project with Savini Wheels, this time creating an outlandish matte black Ferrari F430 Spider riding on a set of red and black Savini wheels.
To be precise, the following matte black Ferrari F430 Spider has been fitted with Savini SV29-C Luxury wheels which feature black faces and red pin strips while maintaining the traditional yellow Ferrari center-cap. This red and black has been matched perfectly with the bright red brake calipers and the red, leather interior.
As a reminder, the Ferrari F430 Spider features the same 4.3-liter V8 engine as the Ferrari F430 coupe. As a result, it produces an identical 483hp at 8,500rpm and 343lb-ft of torque at 5,250rpm. While such a torque figure may not seem all that impressive, it's worth noting that 80% of that 343lb-ft of torque is available below 3,500rpm, meaning the Ferrari F430 and Ferrari F430 Spider is more than capable of manoeuvring through slow moving traffic.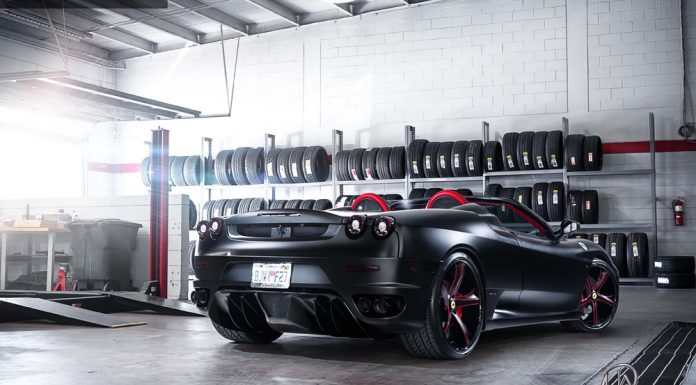 Despite the aforementioned 483hp being well shy of the 600hp+ junior supercars like the McLaren 12C currently on the market, the Ferrari F430 Spider can reach 62mph in around 4 seconds and onto a top speed nearing 200mph, thus making the car one of the fastest convertibles of its time.