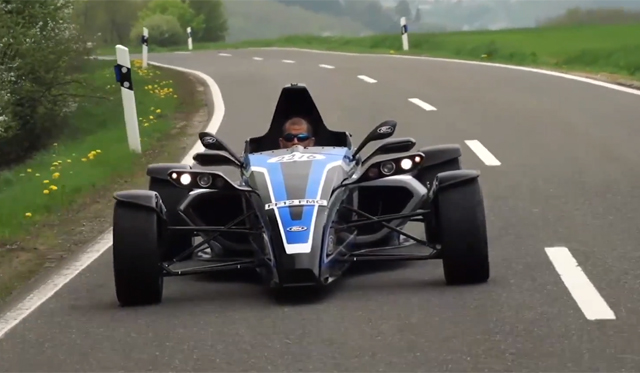 For the latest episode of Chris Harris on Cars, the man himself was given the extremely rare opportunity to drive a Formula Ford EcoBoost on public roads and on the Nurburgring!
The Formula Ford EcoBoost which Chris Harris was handed to keys to is the only road-legal Formula Ford EcoBoost racing car produced and features a 1 liter three-cylinder engine producing around 170hp. However, when tuned to produce 205hp, the Formula Ford EcoBoost was able to rocket around the Nurburgring in just 7 minutes and 22 seconds at the hands of Nick Tandy!
While such an engine certainly doesn't seem all that impressive as it comes straight from a Ford Fiesta, this tiny powerplant features a turbocharger from the 1.6-liter Ford EcoBoost motor and pair of new ECU's. Pair that to extremely low weight and you have a pocket-rocket pur sang!