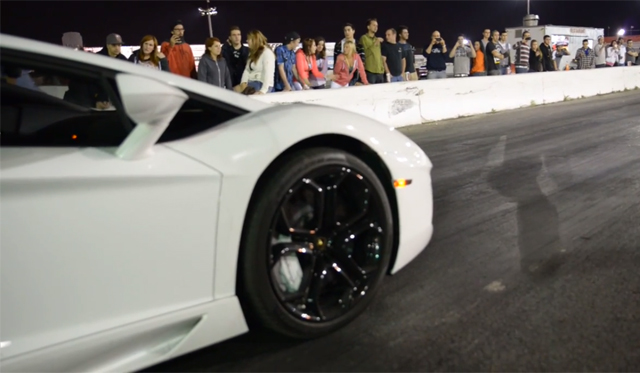 While the Lamborghini Aventador and McLaren 12C appeal to quite different audiences, with the McLaren 12C more of a daily driver and the Lamborghini Aventador far more hardcore, both supercars are equally fast in a straight line.
A stock McLaren 12C recently showed off its acceleration capabilities where it managed to complete the quarter mile in just 10.5 seconds, but how would a McLaren 12C tuned to now pump out 724hp compete with a 692hp Lamborghini Aventador launching at a mesmerising 8,000rpm?
Well, in the following epic drag racing video that question will be put to bed as the two recently lined up for a standing eight-mile drag race and Richard Roundfast on YouTube was there to capture the following video.