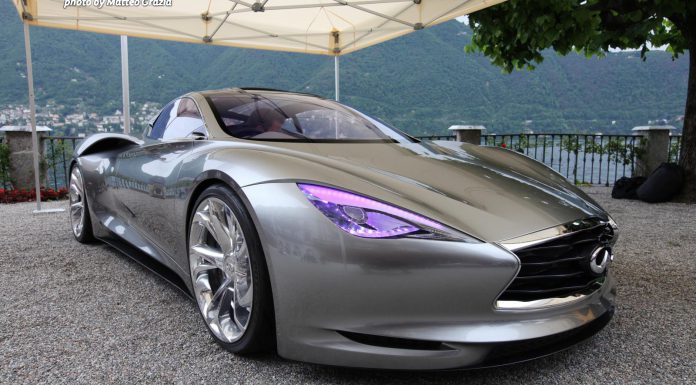 On top of the array of supercars present at the Concorso d'Eleganza Villa d'Este 2013 in Italy, a selection of concept cars were present including the unique Infiniti Emerg-E concept supercar which Infiniti debuted back at the Geneva Motor Show 2012.
Powering the Infiniti Emerg-E are a pair of electric motors with each powering their own rear wheel. All combined, these two compact drivetrains produce an impressive 402hp and 738lb-ft of torque helping to rocket the Infiniti Emerg-E to 62mph in just 4 seconds. Furthermore, the Infiniti Emerg-E also features a tiny back up 1.3-liter three-cylinder engine producing an additional 47hp which helps to charge the bank of lithium-ion batteries.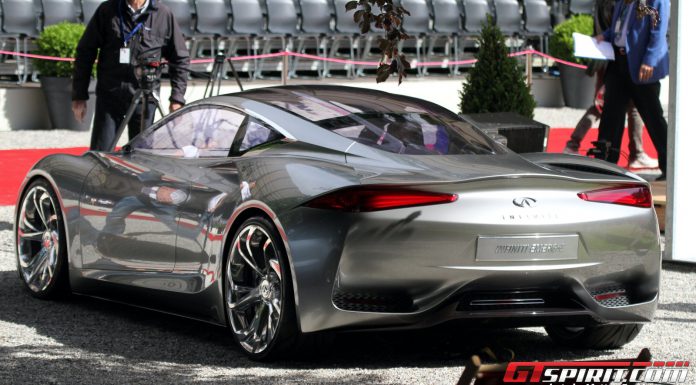 While it's currently unclear if the Infiniti Emerg-E will ever hit the production line, Infiniti has continually declared its interest in developing a brand new halo sports car with some suggesting that the car could be based off the Infiniti Emerg-E as well as the Infiniti Essence Concept.