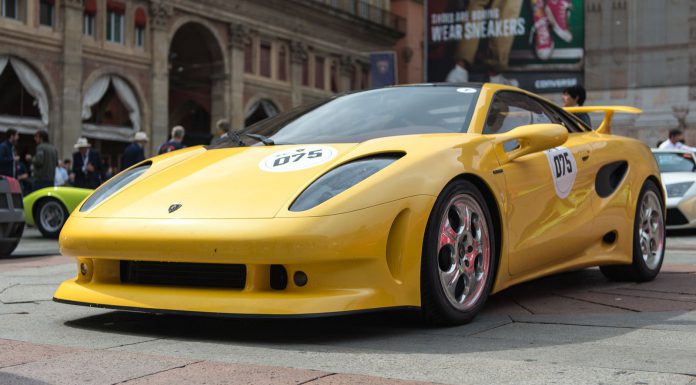 After showing you numerous mega galleries from the Lamborghini Grand Giro, we wrap up the event with these photos from Davor Kuhelj. a four day trip from Milan to Sant'Agata Bolognese piling the 350 cars for the Concorso di Eleganza Lamborghini 50° Anniversario at the Piazza Maggiore.
You can see our coverage of Day 1, Day 2, Day 3 and Day 4 of the Lamborghini Grand Giro through the links provided. Just a recap, Day 1 the participants left Milan and headed to Forte dei Marmi which was a 270km journey. They cruised along the Tyrrhenian coast, Aveto Natural Regional Park and the Trebbia River valley before stopping over for lunch at the Saint Columbanus Monastery in Bobbio.
Day 2 saw them travel to Rome after passing through 4° Stormo of Air Force at Grosseto while enjoying the breathtaking landscapes of Forte dei Marmi. In Day three, the convoy left Rome for Bologna having driven through San Giustino Valdarno. Day 4 they arrived in Sant'Agata Bolognese.
In Devor's photoshoot you get to see various cars including the Lamborghini 350GT, Lamborghini Miura, Lamborghini Espada, the Countach, Aventador and even the Murcielago, not to mention the sassy Gallardo. No better word could describe the supremacy of the event which later saw the debut of the Lamborghini Egoista, a symbol of celebrating their anniversary, the deadly looking cars comes barely months after the Lamborghini Veneno was unleashed, another 50th Anniversary car!