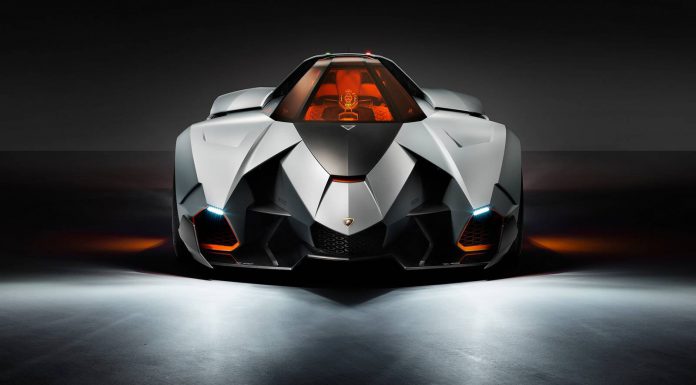 As many of our readers will already know, Lamborghini took the covers off their latest limited production model last night; the Lamborghini Egoista. It marks the end of the 50th Anniversary Grande Giro event in such a unique way that many were left utterly speechless. Walter De Silva's design is intentionally selfish. It is a car for individuals.
The Lamborghini Egoista is about as extreme as Lamborghini's come, even more so than Lamborghini Veneno. It appears to be based on the Lamborghini Gallardo architecture with a 5.2-liter V10 engine supplying it with 600 horsepower. Performance specifications and availability haven't yet been announced. Interestingly, Lamborghini haven't announced the Egoista as a concept.
The unique design is inspired by a Apache helicopter. Whereas the helicopter pilot can eject from his vehicle, the Egoista cockpit is secured firmly to the Egoista chassis. Carbon fiber and aluminum line the interior and the exterior panels. Visually, it looks very similar to the Tremontana. It has a highly muscular structure and, what nautical designers would call a trimaran profile. In laymans design language, the Egoista gets a central hull flanked by two balancing 'hulls'.
The lighting system requires some explaining. The Lamborghini Egoista doesn't have conventional road lights, instead it features LED clearance lights. It features two white front lights, two red rear lights, a red flashing light in the upper part of the tail, two orange bull's eyes as side markers, and a further two lights on the roof, red on the left and green on the right.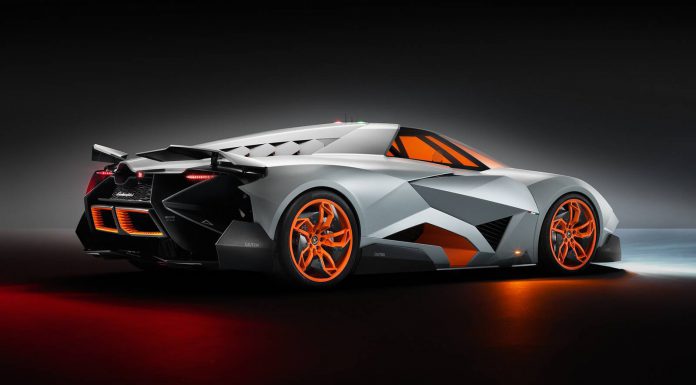 Inside, the car is fitted with a racing seat with a four-point seatbelt, each strip a different color, the airbags, and the bare minimum of instruments. The driver gets a headup display and to exit the car, must remove the steering wheel.