After releasing their first tuning program on a Ferrari 458 Spider late last year, A. Kahn Design have just released the following gallery of the latest Ferrari 458 Spider treated with their special aftermarket touch.
A. Kahn Design decided to take it back a notch from their regular tuning jobs for this baby blue 2013 Ferrari 458 Spider because there's simply no reason to excessively customise a car that's already near perfect.
As a result, the only real changes include lowered suspension, some matte black detailing at the rear of the car, as well as black paint calipers and of course, the Monza forged alloy wheels.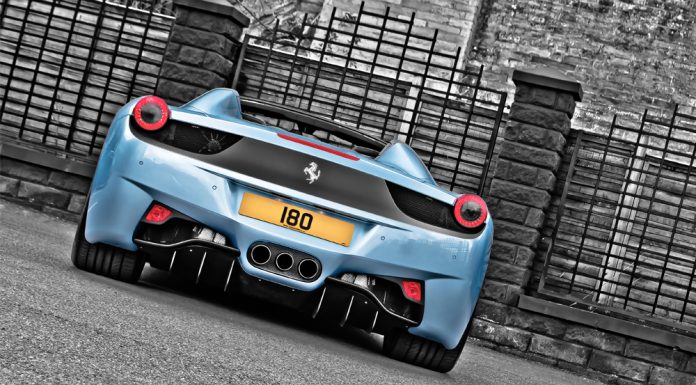 A. Kahn Design will also tweak the interior upon the customer's request to almost any color combination imaginable.