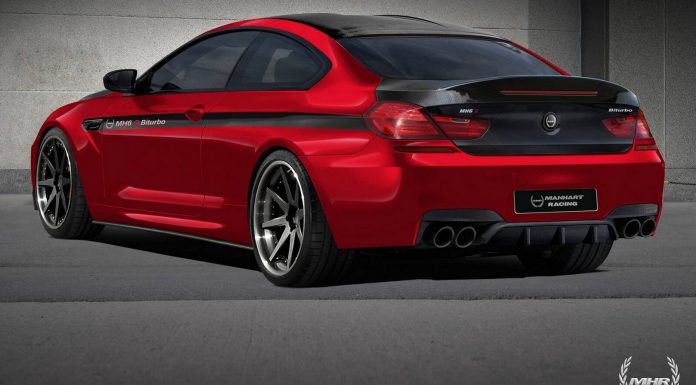 Manhart Racing from Wuppertal has revealed a preview of their upcoming 700hp+ MH6 S Biturbo tuning program. This comes after they showed us the 620hp program for the BMW M6 models last month. The new program is aiming at turning the BMW M6 coupe into a strong powerhouse and the two computer renderings sell most of the details that we should expect.
The exterior package features utilises plenty of carbon fiber, a new front spoiler and an engine hood, side skirts, a rear diffuser and a trunk lid which the tuner shaped in CLS design. The powerhouse has been compared to that of the MH5 Biturbo S which are also closely related. The power will exceed 700hp while the torque will exceed 900Nm. The MH5 S Biturbo had its twinturbo V8 engine delivering 646hp and a maximum torque of 773Nm.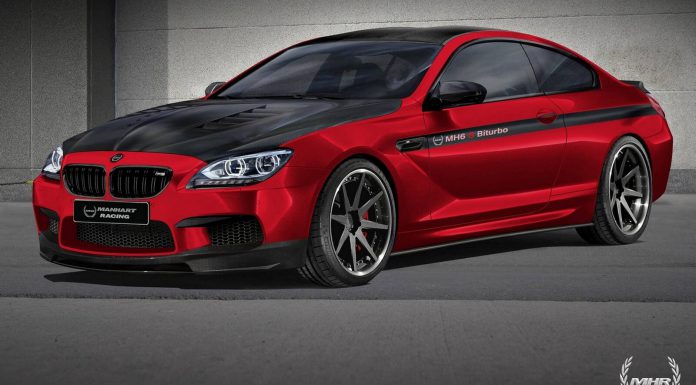 The airflow is enhanced by a new exhaust system with downpipes and sport catalysers their very own silencer. The suspension system will feature a coilover kit while the car will ride on a set of forged wheels. This car will be available in late summer of 2013.