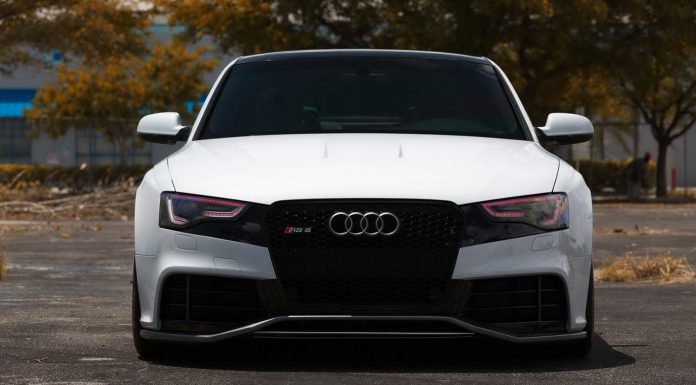 Tuning the new Audi RS5 has become an extremely popular venture among tuning companies in recent months with the latest example coming from Audi-tuning virgins, OSS Designs.
OSS Designs collaborated with the team at Vossen Wheels to create this "pissed off stormtrooper" of an Audi RS5 which marks OSS Designs' very first attempt at customising an Audi, and the company seems to have truly hit it out of the park.
The first visual upgrade which will catch you eye is the redesigned front end which includes smoked front headlights and a black-out upper front fascia which joins the two headlights to the blacked front grille. The front-end modifications have then been completed with OSS Designs' colourful LED running lights surrounding the factory headlights.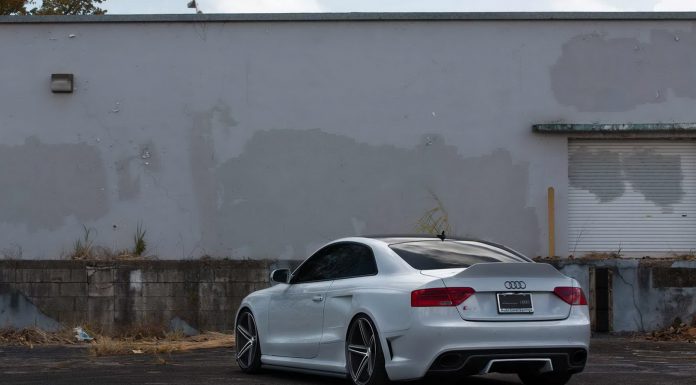 The Audi RS5 by OSS Designs and Vossen Wheels then includes new side skirts, a new rear bumper and diffuser as well as a Porsche 911-esque ducktail spoiler which works in conjunction with the car's standard, retractable spoiler.
The tuning job has then been completed with a set of 20-inch Vossen VVSCC5 concave wheels.