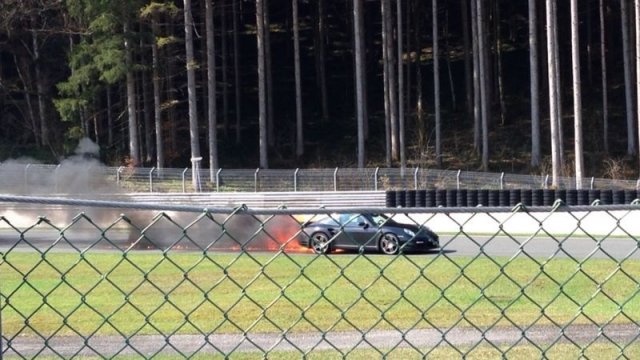 While it truly hurts us each and every time we see it, supercars sometimes do burst into flames out of nowhere.
Early on in their production runs, the Ferrari 458 Italia and Lamborghini Gallardo were both notorious for igniting seemingly out of nowhere which in the case of the Ferrari 458 Italia, eventually forced the company to issue a worldwide recall.
And unfortunately, yet another supercar recently went up in flames at a track day in Germany a couple of days ago after the owner travelled four hours to the track from Switzerland only to have their prized Porsche 911 Turbo destroyed by fire.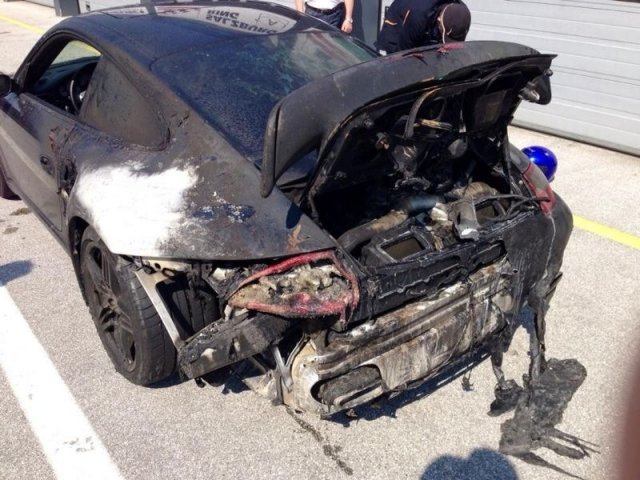 As the following two images show, the fire seems to have started in the engine bay at the rear of the vehicle and local track authorities were unable to douse the flames with the expensive German supercar being left to burn itself out.
As a result, the car is a complete lost, but select parts from the front could be sold off separately.
[Via Luxury4Play]