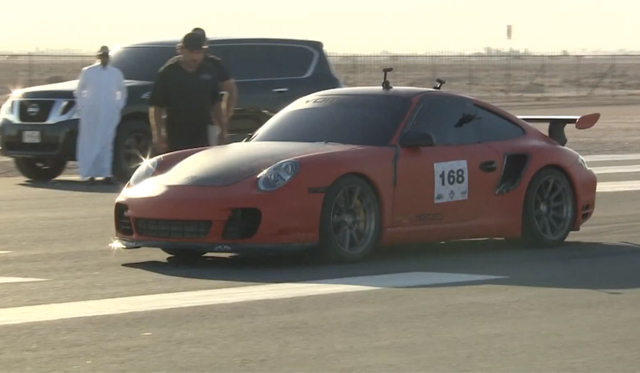 A 1500hp Porsche 997TT 911 tuned by Evolution Motorsports dubbed 'Mayhem' recently made its debut in the Middle East where it reached the highest top speed at the Qatar Mile.
The Qatar Mile is essentially the Middle Eastern version of the Texas Mile except for the fact that it's actually just half a mile which makes the following speed all the more impressive.
This particular Porsche 911 Turbo owned by Khalid Al Balooshi managed to reach a top speed of 215.93 mph in the half-mile event putting it just ahead of a twin-turbo Lamborghini Gallardo owned by avid car collector Nasser Al Thani.
Todd Zuccone the President of Evolution Motorsports said, "I can personally say this car is a BEAST. I drove it when I was in Qatar a few weeks ago and I am still giddy from the ride. It is on a totally different level than the last time I drove it!!! Great work EVOMS, Al-Anabi Racing and KH!!"