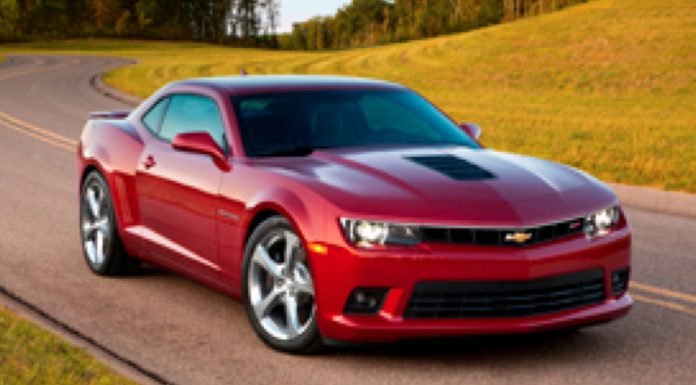 In a rather unexpected move, Chevrolet revealed the facelifted 2014 Camaro SS live on American talk show Live With Kelly and Michael.
The move came after as speculation reached a tipping point as to when the 2014 Camaro would be revealed. The new-for-2014 model takes many styling cues from the fastest Camaro in the range — the much sought after ZL1. A smaller, more streamlined grille is present up front accented by the aforementioned ZL1 styled hood and front bumper.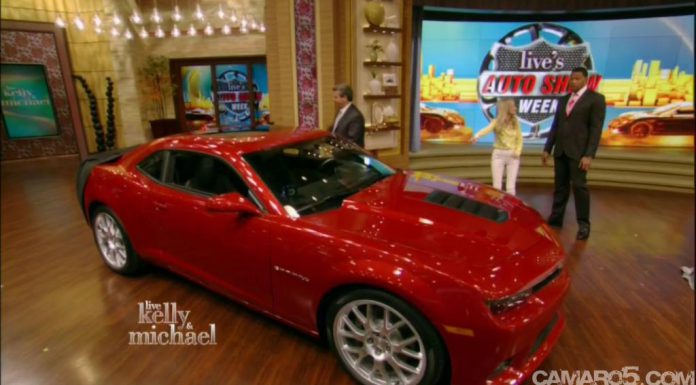 For those of you expecting a massive change to the interior, you are going to be severely disappointed. The model shown on Live with Kelly and Michael appears to have basically the same interior as the outgoing range.
Engine options stay status quo, with a 3.6 liter V6 good for 323 hp and the optional 6.2 liter V8 which produces 426 hp. At the top end, a supercharged version of the 6.2 liter V8 is available, which will be offered with 550 hp.
We will keep you updated with more information once the car is officially unveiled at the New York Motor Show on March 27th.