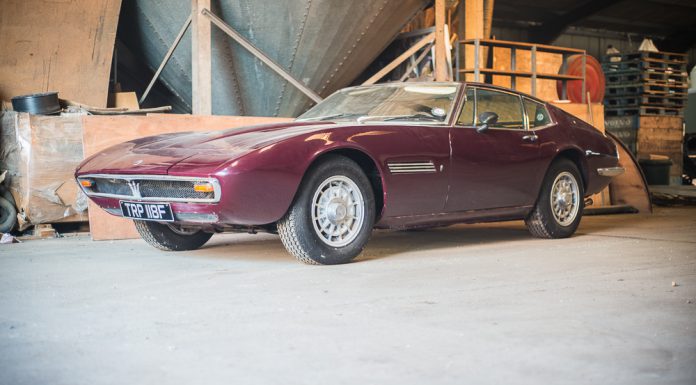 An extremely rare 1968 Maserati Ghibli found in an abandoned barn is set to go under the hammer at the upcoming Silverstone Auctions on Friday May 17.
Expected to sell for between 12,000 and 16,000 pounds, this 1968 Maserati Ghibli required a full restoration but Nick Whale, the managing director of Silverstone Auctions stated that "With some loving care and attention, this stunning Ghibli can once again rule the road as one of the most beautiful Maserati's to be built.
"Indeed, it's not every day that such a unique opportunity is presented in the classic car world, so I would urge interested parties to get in touch with Silverstone Auctions for more information about this car."
First conceived in 1965 by Giorgio Giugiaro, the 1968 Maserati Ghibli combined its stunning bodywork with what at the time was Maserati's most powerful engine; a V8 powerplant delivering an impressive 330hp!