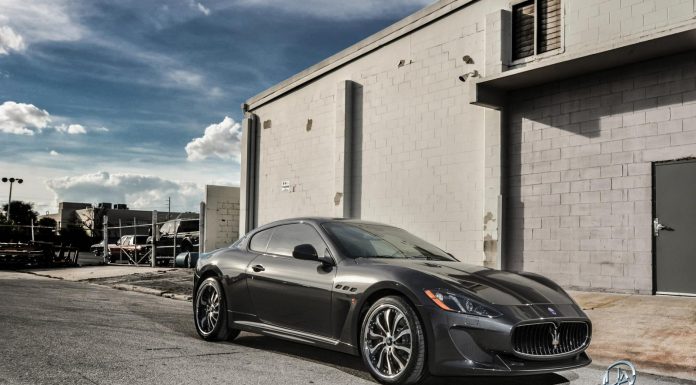 Florida-based tuner and audio specialists Ultimate Auto are back on our front page this time with the Maserati GranTurismo MC. The Italian sportscar received quite a number of add-ons. Highlighted is the custom enclosure in the suede trunk that houses a JL Audio 10W3 subwoofer then a custom lighted carbon fiber trim ring matches the trim on the rest of the interior.
It was fitted with an Escort 9500ci radar detector to help you reduce the car's speed before being ticketed for speeding and also a laser diffuser system keeps the police at bay. The Maserati GranTurismo MC was then set on color matched 20 inch Forgiato wheels to finish off the exterior work on it.
The GranTurismo MC is the fastest production car Maserati has ever sold in the US market. With a top speed of 298km/h and a 0-100km/h time of just 4.9 seconds, the GranTurismo MC is only 3km/h slower than the ultra-aggressive MC Stradale, even though it is aimed at a slightly more luxurious market. It's powered by the 4.7 liter all-alloy V8 engine; this engine delivers 331kW at 7,000rpm and, with 510Nm at 4,750rpm.