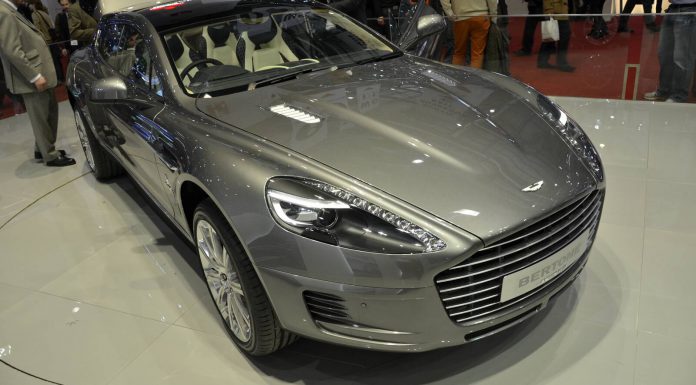 Bertone always have something interesting to display, and the Geneva Motor Show 2013 is no different. They have bought the Bertone Jet 2+2, an Aston Martin Rapide Shooting Brake built to celebrate the British auto manufacturer's 100th Anniversary! We sent a photographer for a closer look.
The one-off Aston Matin Rapide Shooting Brake was created by Italian design and coachbuilding firm Bertone, hence the name Bertone Jet 2+2. It has been designed to celebrate Aston Martin's 100th anniversary, as well as the 60th anniversary of the collaboration between Aston Martin and Bertone. The car utilizes the same powerhouse as the base Aston Martin Rapide, a 5.9-litre V12 with 470bhp as opposed to the more powerful 550bhp in the Rapide S.
Bertone says the C-pillars are bent forwards and connected to the tall, muscular wheel arches to create a perception of movement even when the car is stationary. A sharply raked tailgate and pronounced rear end with a full-length LED light strip run through to help complete the transformation from saloon to shooting brake.
The interior is finished in a special wood, aluminum and two-tone leather trim. The 2+2 cabin has four individual seats. The two rear seats fold flat and can be covered by a sliding cover to create a sizable luggage space, access to which is aided by a wide loading area when the tailgate is lifted.

For more details on the Bertone Jet 2+2 – Aston Martin Rapide Shooting Brake, visit the embedded link!