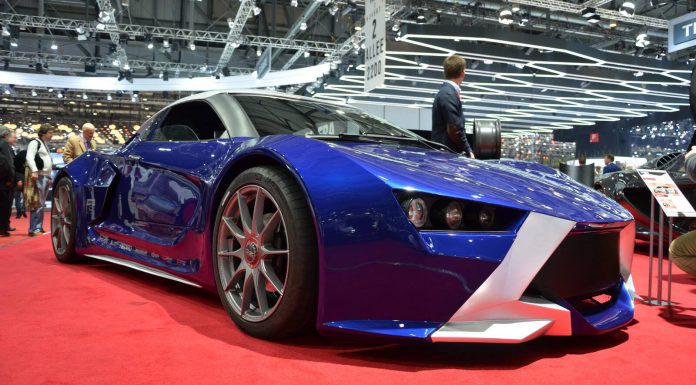 The Sbarro React EV has been released ahead of its debut at the Geneva Motor Show 2013. The Sbarro React EV is a very extreme sports car concept. As the name suggests, it is a design study for economic living. We sent a photographer for a closer look.
The car is currently dubbed the Réact' E.V, with the E.V standing for "Ecological Vehicle" and will be powered by a Peugeot developed 210hp petrol engine mated to two additional electric motors each delivery an impressive 137hp. A total of 484hp.
The Sbarro React EV gets a manual transmission and rear wheel drive. All of this should combine to create a more than capable sports car which Sbarro hopes to enter into the Monte Carlo Rallye of New Energies in March.
For more details, check out our official Sbarro React EV sketches via the embedded link.